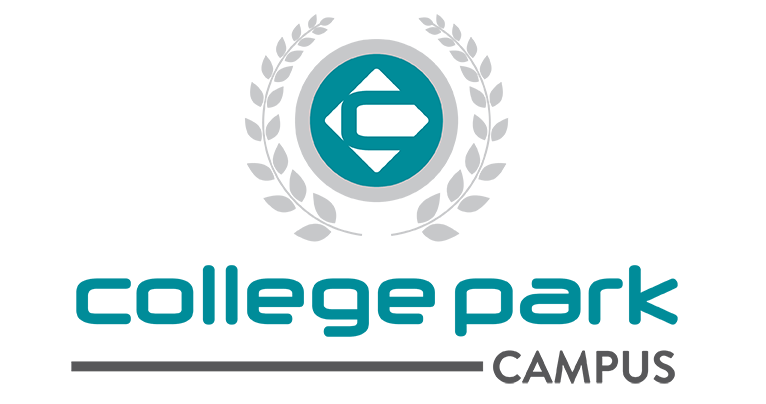 Advance Your Education
With the rapid evolution of technology, it's important to stay up-to-date with the latest innovation. College Park Campus offers education, training, and certification opportunities for prosthetists, physical therapists, and other healthcare professionals interested in learning more about the world of prosthetics.
Learn how to optimize outcomes with College Park's products or earn ABC credits to maintain your board certification. These courses and resources will help you and your patients grow and find successful results. College Park Campus is designed to help you reach new career goals while providing the best possible solutions for patient care.
This is only the beginning! Our team of experts is continuously adding content and courses for your benefit. The College Park Campus library is routinely growing, so stay tuned for more!
Take a look at what we have to offer! We look forward to your participation.
General Class Offerings
Guardian, Victor and Capital Knee
This course features, functions adjustments and foot selection for both the Guardian Knee, Victor Knee, and Capital Knee. The first section focuses on the Guardian Knee's manual lock, competitors and adjustments. The second section focuses on the appropriate patient, key features and adjustments specific to the Victor Knee. The final section introduces the new Capital Hydraulic Knee from College Park.
Capital Hydraulic Knee
This course provides an overview of the features and functions of the new Capital Hydraulic Knee from College Park. The main focus of the course is product functionality, including stance phase, swing phase, stumble recovery, and trigger point adjustment. This detailed course concludes with product specifications and billing codes..
M-Finger 2.0, Titan Flex, Pediatric, and Hold-It
This course reviews several products including the M-Finger 2.0, Titan products, pediatric options, and the Hold-It device. Following the overview, learn about each product's functionality, main selling features, and detailed images.
MyHand from Hy5
This course opens with a video featuring a mechanical design engineer from Hy5 describing and demonstrating the functionality and features of the product. Following the overview, the course moves to the vision of the product and the functionality from the user's perspective. The course concludes with the product's key highlights and service information.
CEU CUrriculum Offerings
CAPITAL HYDRAULIC KNEE WEBINAR (LIVE OR RECORDED)
This webinar explores prosthetic knee innovation, focusing on the features and functions of College Park's new Capital hydraulic knee. Clinical Education and Technical Service Manager, Jonathan Cook, CPO explains the benefits and challenges of different knee designs, including single-axis and polycentric structures. Participants learn about cylinder and rotary hydraulic control of movement. This course will help clinicians and patients grow and find successful results with products like the Capital knee. When you view the webinar and pass the assessment with a score of 80% or above, you will earn 1.25 CEU credits.
Lower Extremity Prosthetics
This course will provide a review of anatomical terms applicable to lower limb prosthetics and those terms specific to College Park. A review of gait and normal human locomotion and how it applies to amputee gait. Prosthetic coding and billing review, to clarify some common misconceptions in prosthetic reimbursement. A detailed overview of the function of prosthetic knees and hydraulic ankle systems including the offerings from College Park. The clinician and technician will benefit from the information presented to enhance their understanding of appropriate lower extremity selection criteria to best suit the individual patient. We will discuss the industry standards of K-levels in the amputee community as well. The mission of the course is to provide the enrollees with an enhanced understanding of the impact of limb loss and the benefits of restoring this loss to meet the specific needs of the individual. The enrollees will have a better understanding of the "why" behind the engineering and design of the prosthetic products presented. The goal of impressing upon the enrollees that we are not merely replacing a "part", but we must replace "function" as well. When you complete the listed courses and pass the assessment with a score of 80% or above, you will earn 5 CEU credits.
Prosthetic Knee Biomechanics from College Park
This course offers a review of the concepts of different prosthetic knee designs including single axis vs polycentric structure. Review of control mechanisms in both stance and swing phases of gait. Design concept process for prosthetic knee development at College Park. The learner will review concepts in mechanical, pneumatic, and hydraulic prosthetic knee designs. Design criteria and product development will be discussed. The learner will gain a better understanding of the proper patient selection for each product type. Specific design features of each College Park knee will be discussed as well as adjustments to achieve optimal patient outcomes.
Tri-Axial Foot Design and Benefits of Prep Prosthetics – NEW!
This dynamic new course reviews the design history, theory, and human gait characteristics of tri-axial feet like the Trustep and Venture. In addition, it covers the benefits of fitting preparatory prostheses and clears up industry misconceptions. Learners will explore the transition from K2 prep to K3 definitive fittings, as well as topics like Medicare LCD & Policy information. When you review the listed courses and pass the assessment with a score of 80% or above, you will earn 2 CEU credits.
Upper Limb Prosthetics
This course offers a review of upper limb anatomy and terminology, myoelectric basics, and inputs and output options. Also included are upper limb options for several unique amputation levels including the Axis shoulder joint for shoulder disarticulation and M-fingers for partial hand amputations. This will include the new Titan Flex and Hold-It. An overview of only hydraulic myoelectric hand, MyHand, will be offered as well.
To learn more about CEUs and about College Park Campus check out our FAQ section.