What Does "Waterproof" mean at College Park?
Prosthetic technology should be designed to restore natural motion and experiences that were lost to amputation. In many cases, this means withstanding wet environments! With extensive quality testing, College Park's engineers are expanding what it means for our products to be "waterproof." Whether it's surfing in the ocean, working in high humidity, or dancing in the rain, College Park offers accommodating solutions.
| | |
| --- | --- |
| | Designed and tested for corrosion resistance, products like the Soleus, Terrain, and Sidekicks have been approved for submersion in the ocean and chlorinated pools. These products are built to perform well and maintain high quality in different wet environments. |
| As a company based in Michigan, College Park is surrounded by fresh water. Patients can enjoy showers or weekends exploring the Great Lakes with products like the Orbit, Scout, and Horizon HD feet. These products are created to function properly in fresh water—even after submersion. | |
| | Rain, snow, or shine—College Park's weatherproof products have your back. Although these feet shouldn't be submersed in water, they are designed to continue thriving in wet or humid settings. |
Navigate New Waters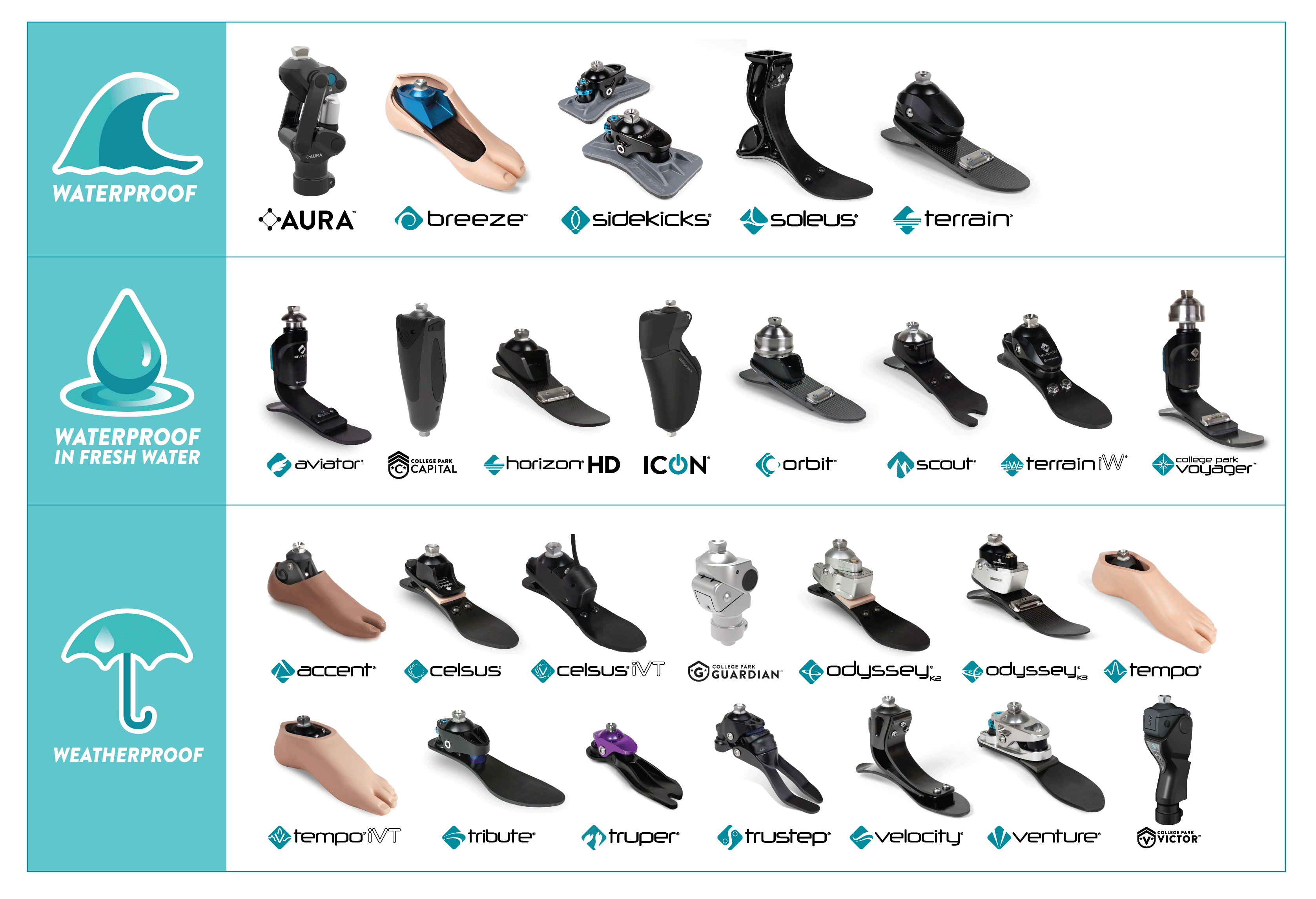 NOTE: Please refer to the instructions (IFU) for each product's specific water limitations and appropriate maintenance processes.