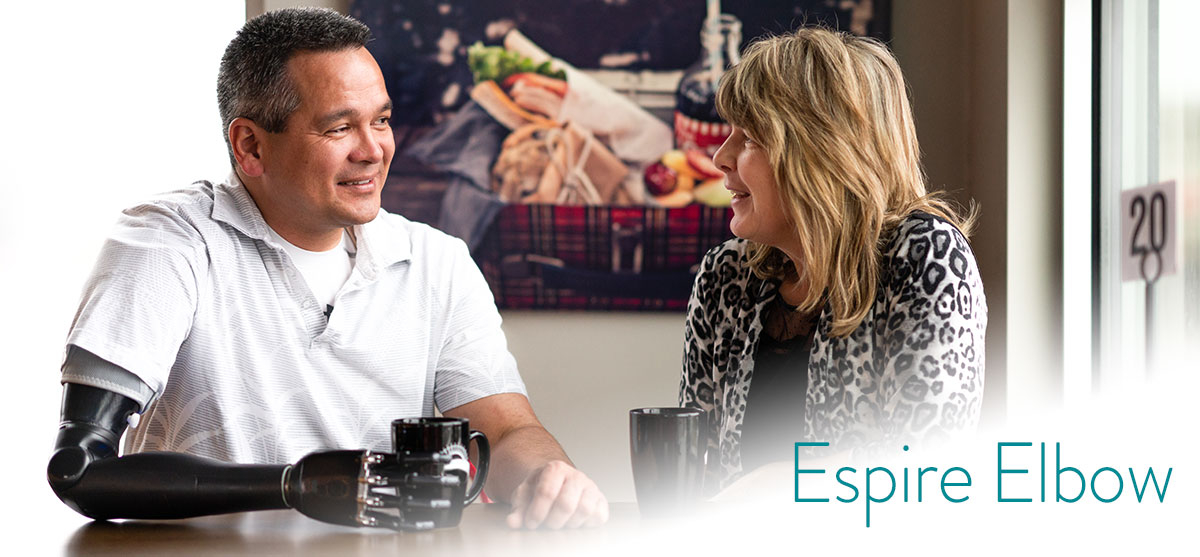 Learn more about the Espire Elbow Transition to Steeper.
With an emphasis on function and design, College Park's Espire Elbow is easy to use, anatops://mically correct, and can be programmed to fit one's individual needs. The Espire is available in five models, five colors, two sizes, as well as left and right options. This elbow is compatible with most products currently on the market and has adaptability for future developments. Innovation in the upper-limb prosthetic industry is long overdue. The Espire is here to change that.
College Park recruited the team at Altair Engineering to design the Espire's shape and anatomical look. After extensive research, the team created a design that blends technology with humanity to appeal to the wide range of user demographics. The Espire is designed to emulate an anatomical forearm and wrist in every way possible. Because of this, the arm looks natural in a comfortable resting position.
College Park now offers a new carbon fiber finish for the Espire Elbow!* This sleek, modern look is achieved through an advanced hydrographic process. Because of this, the Espire Elbows maintain their light weight.
*This new color is available for an additional cost.
Try Before You Buy!
Find out if the Espire Elbow is the right choice for your patient—at no cost! Our Espire Evaluation Program allows patients and prosthetists the opportunity to try out the elbow for free. College Park will send your desired elbow model with a quick-disconnect wrist to use for up to 60 days! This program allows for convenient, in-office trials to help determine if the Espire is the right fit.
Please contact our technical service team by email or call 586-294-7950 to get started today!
Learn More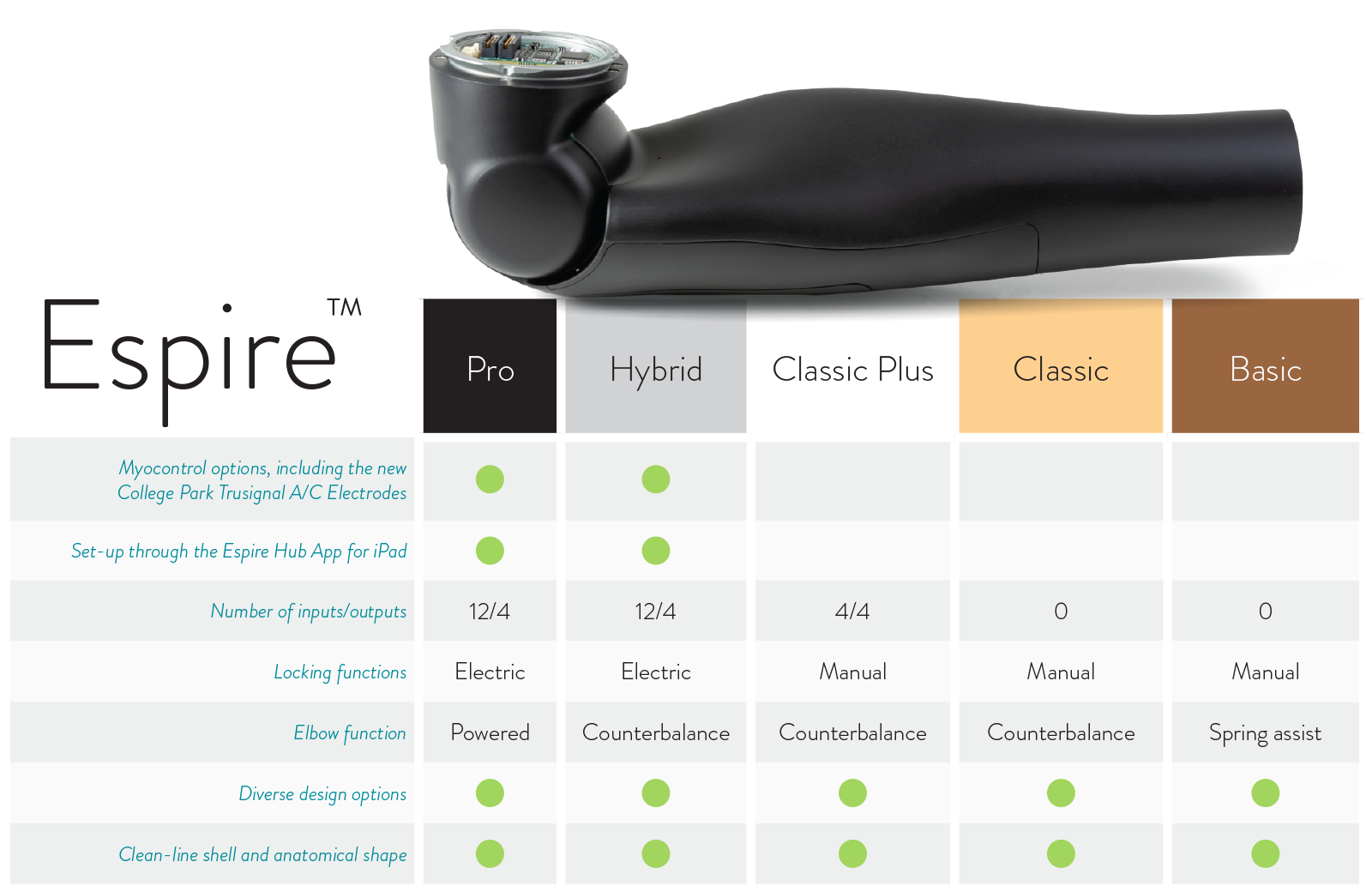 Models