Titan Flex Series
The Titan Flex offers increased strength and function for a wide variety of users. This new and improved prosthetic finger replaces the Titan Full design. It automatically closes onto an object when the lever is activated. This lever would be connected to a wrist band, allowing the user to flex their wrist and cause the fingers to move. Once the object is held securely, the user can extend their wrist to lock the fingers in place. Lightweight and durable, the Titan Flex accommodates heavy duty activities and holds up to 150 lbs. Made of strong titanium, it allows for years of reliable use.
For more information, visit
www.partialhandsolutions.com
.
M-Finger Sizing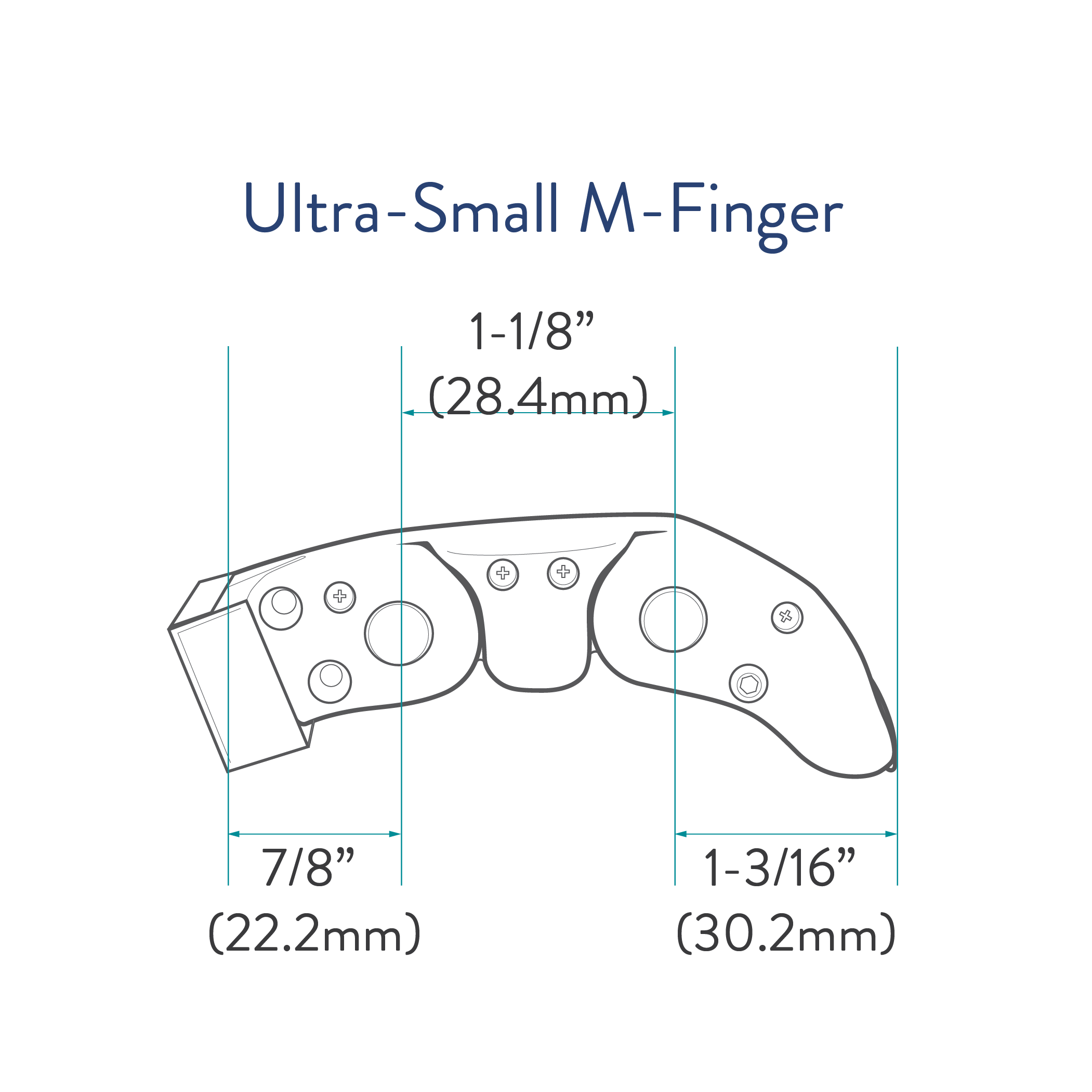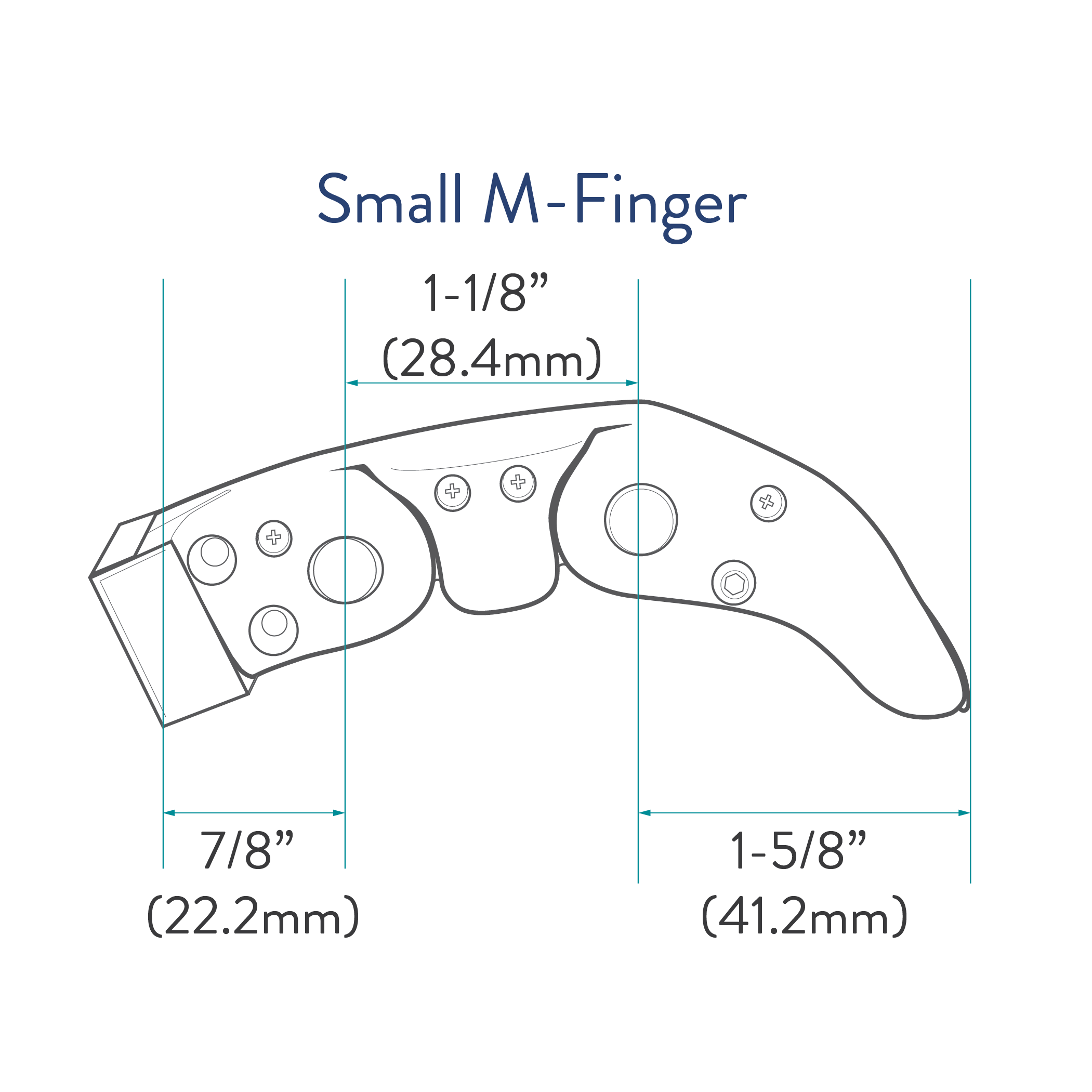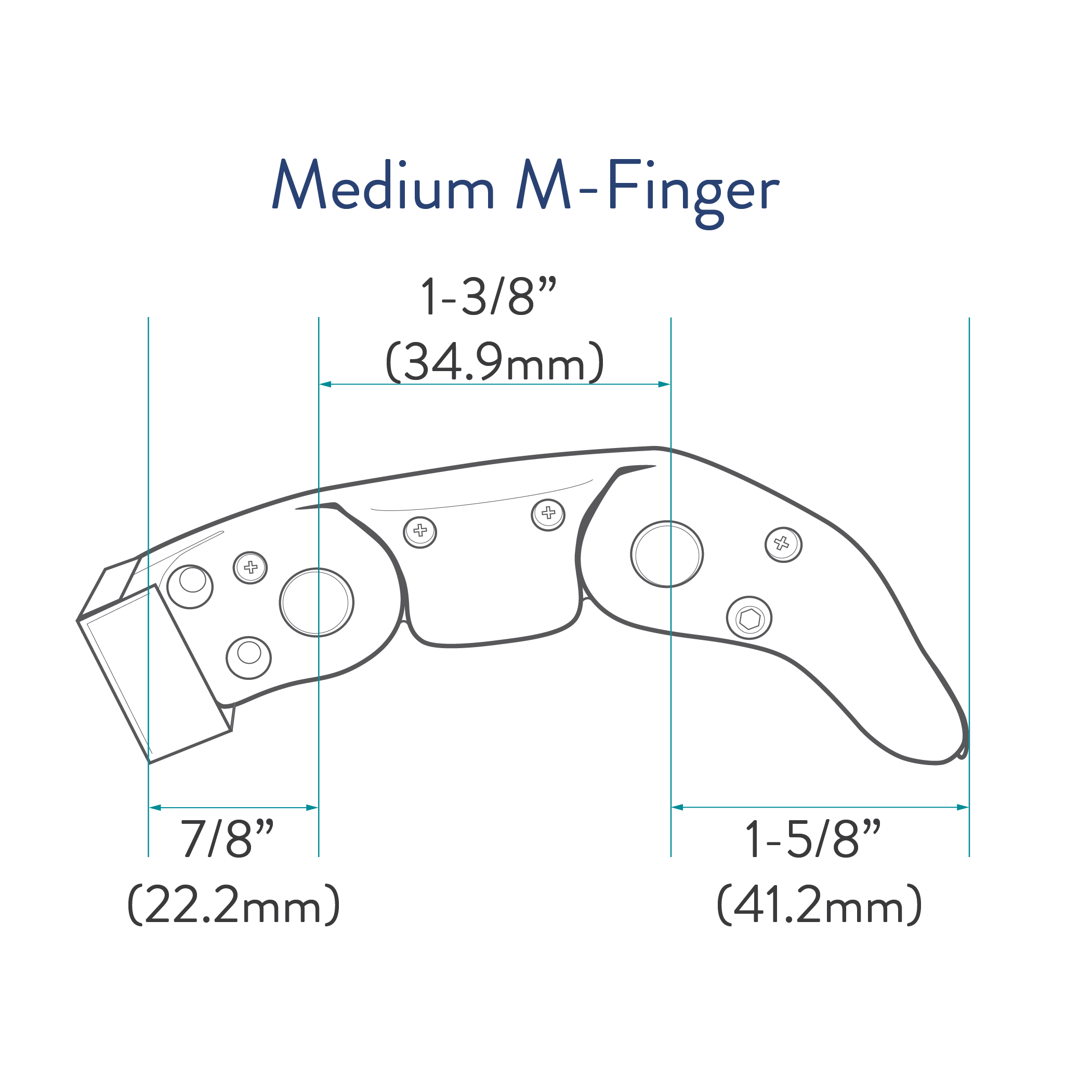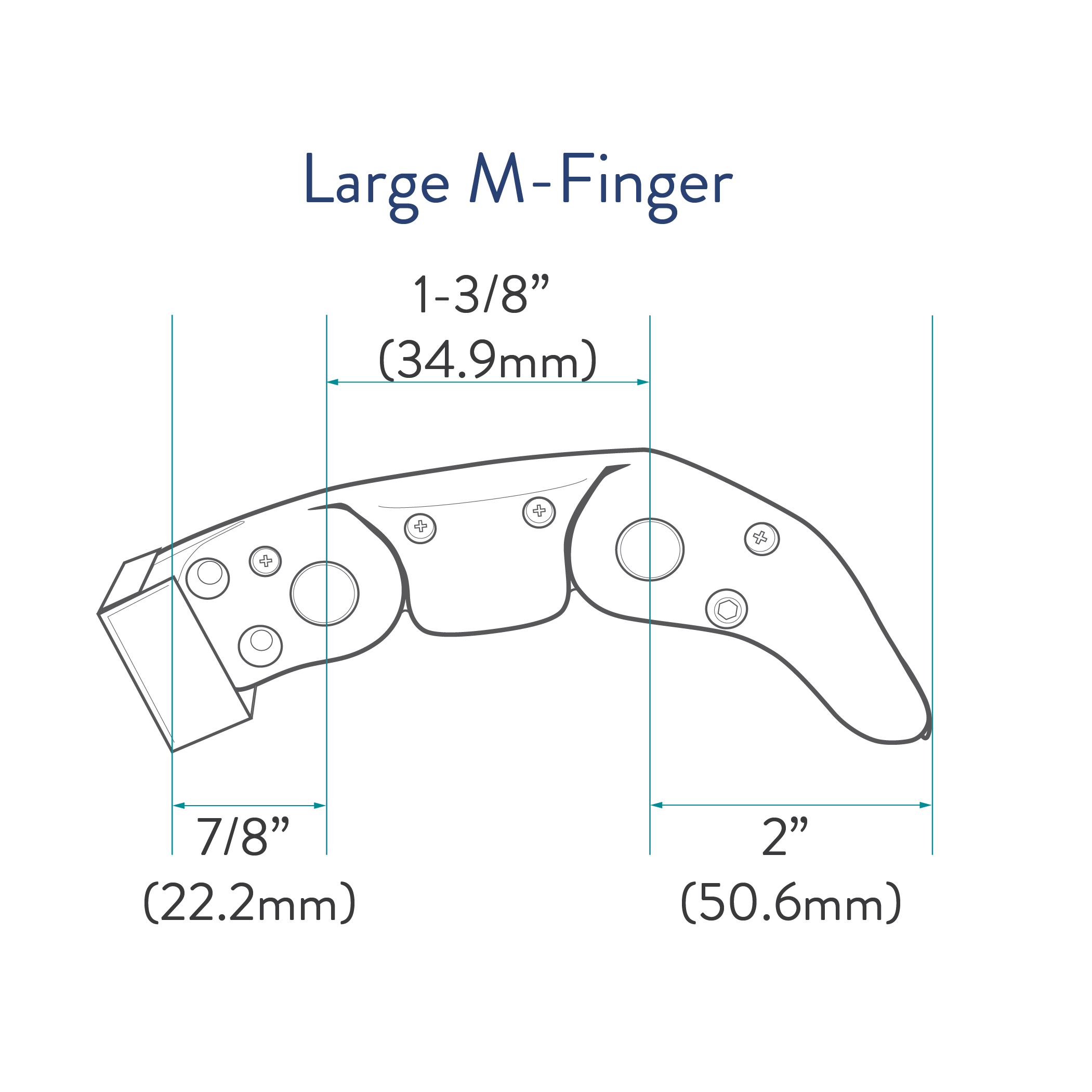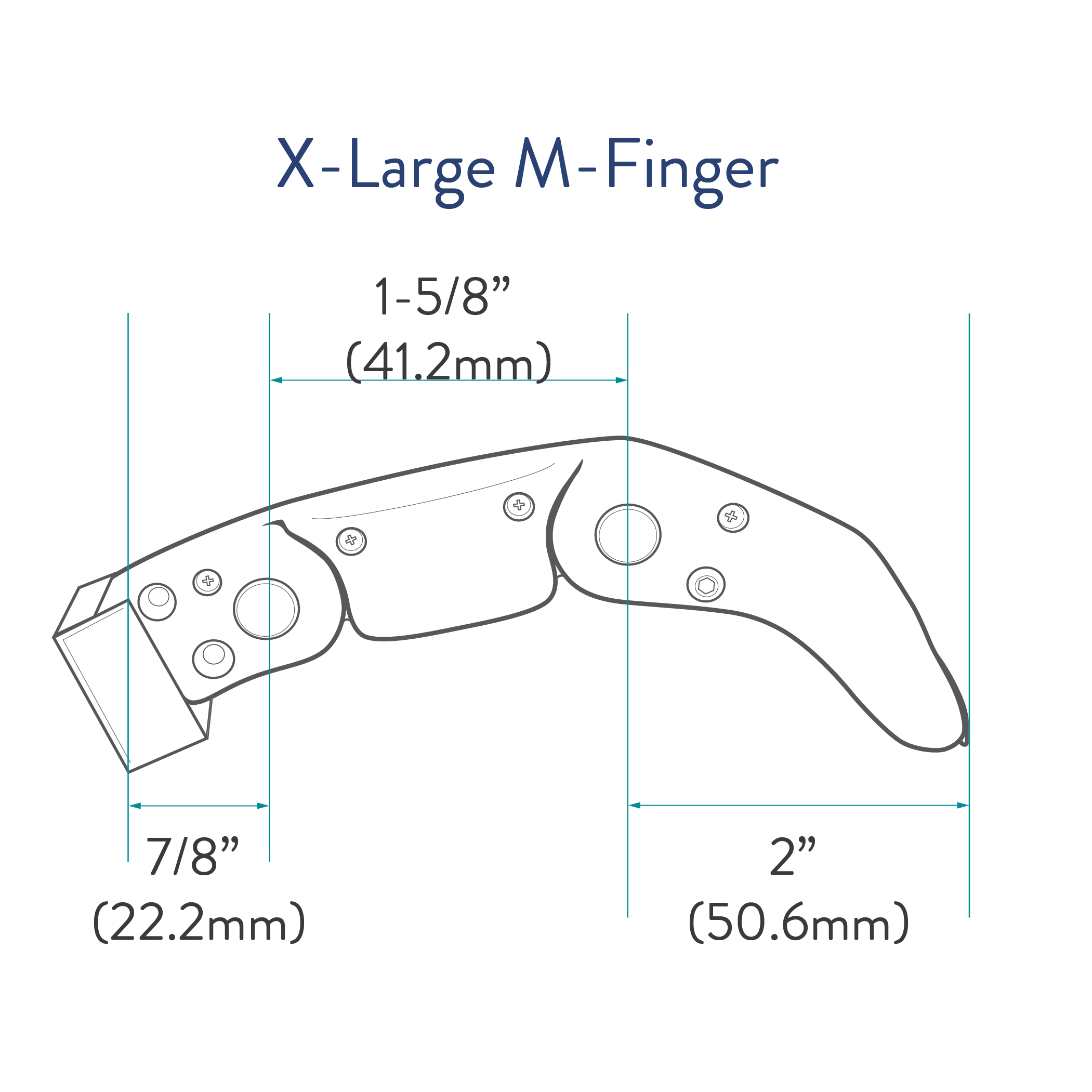 M-Finger Partial Sizing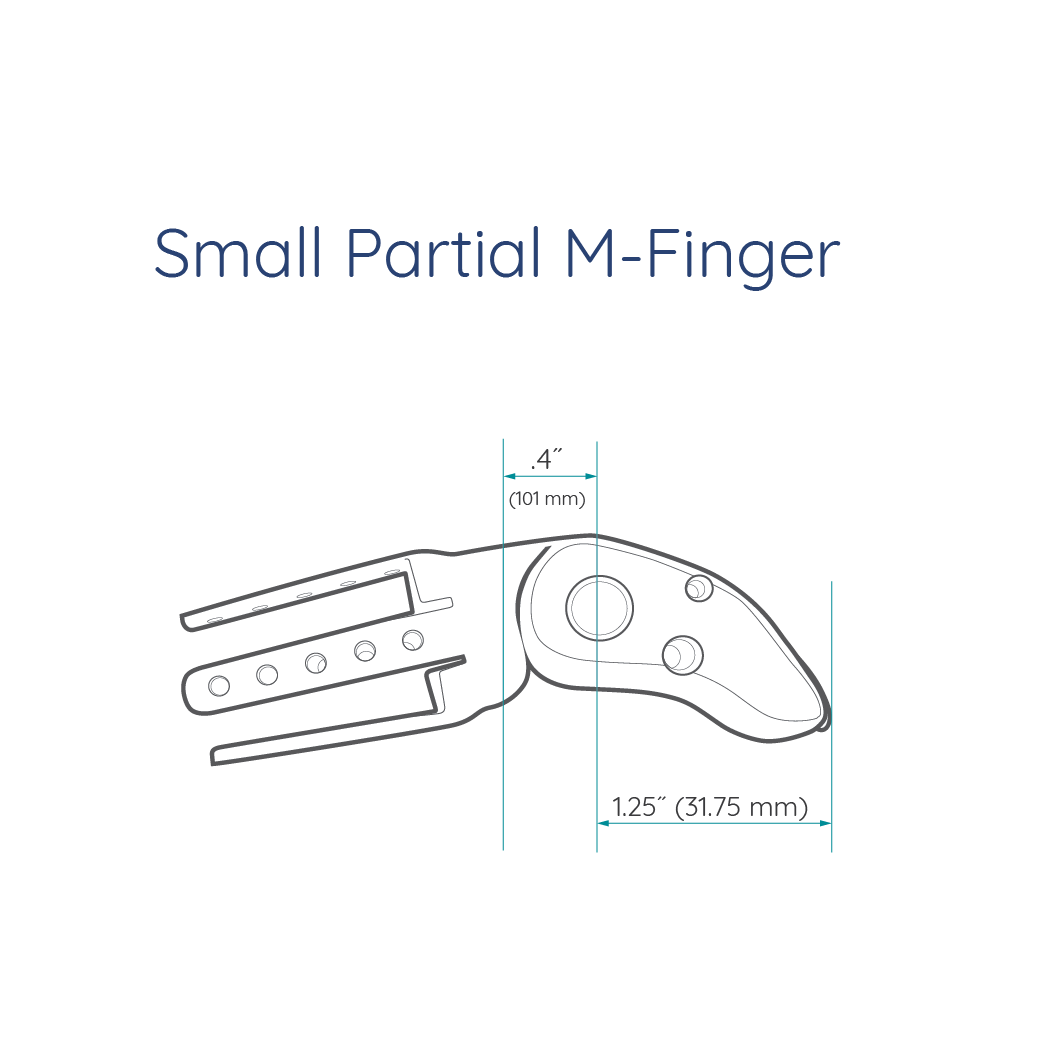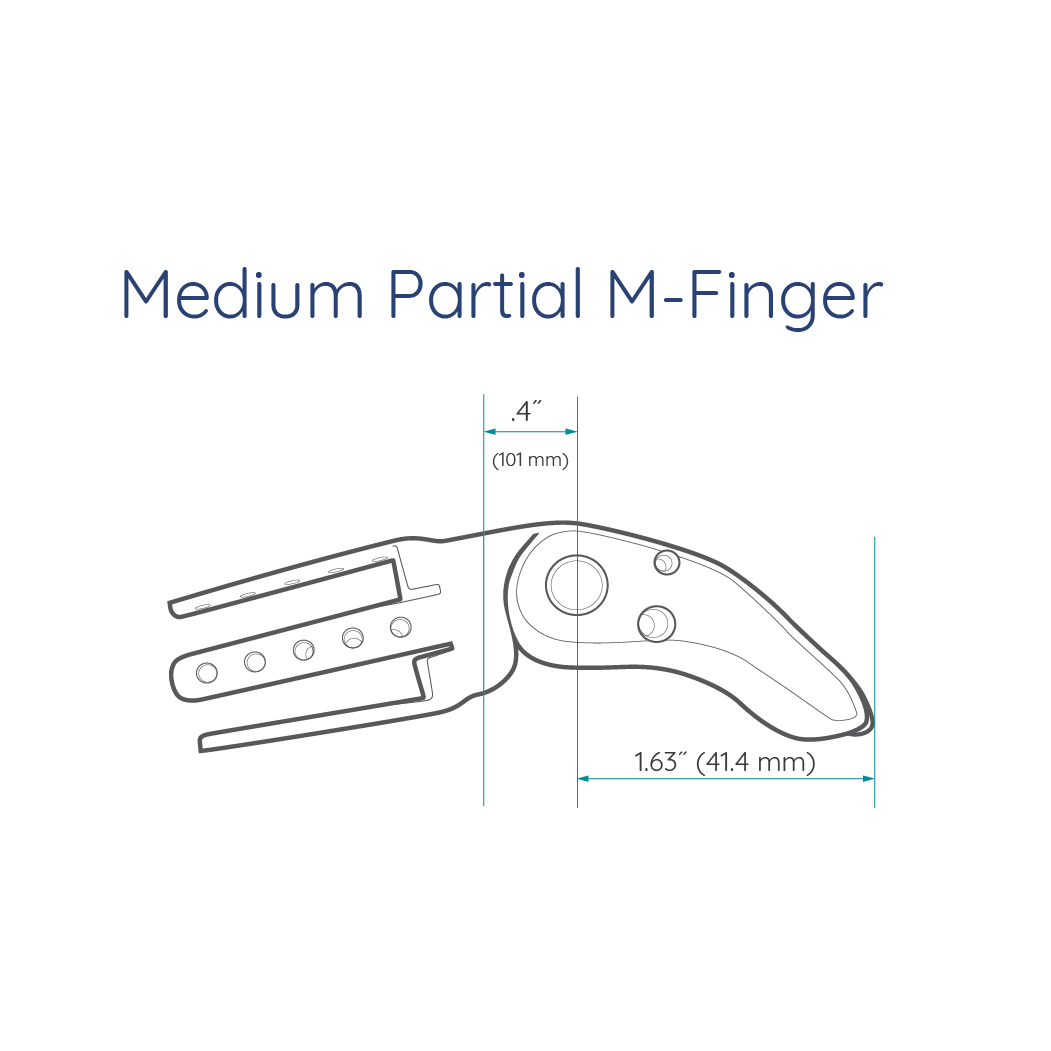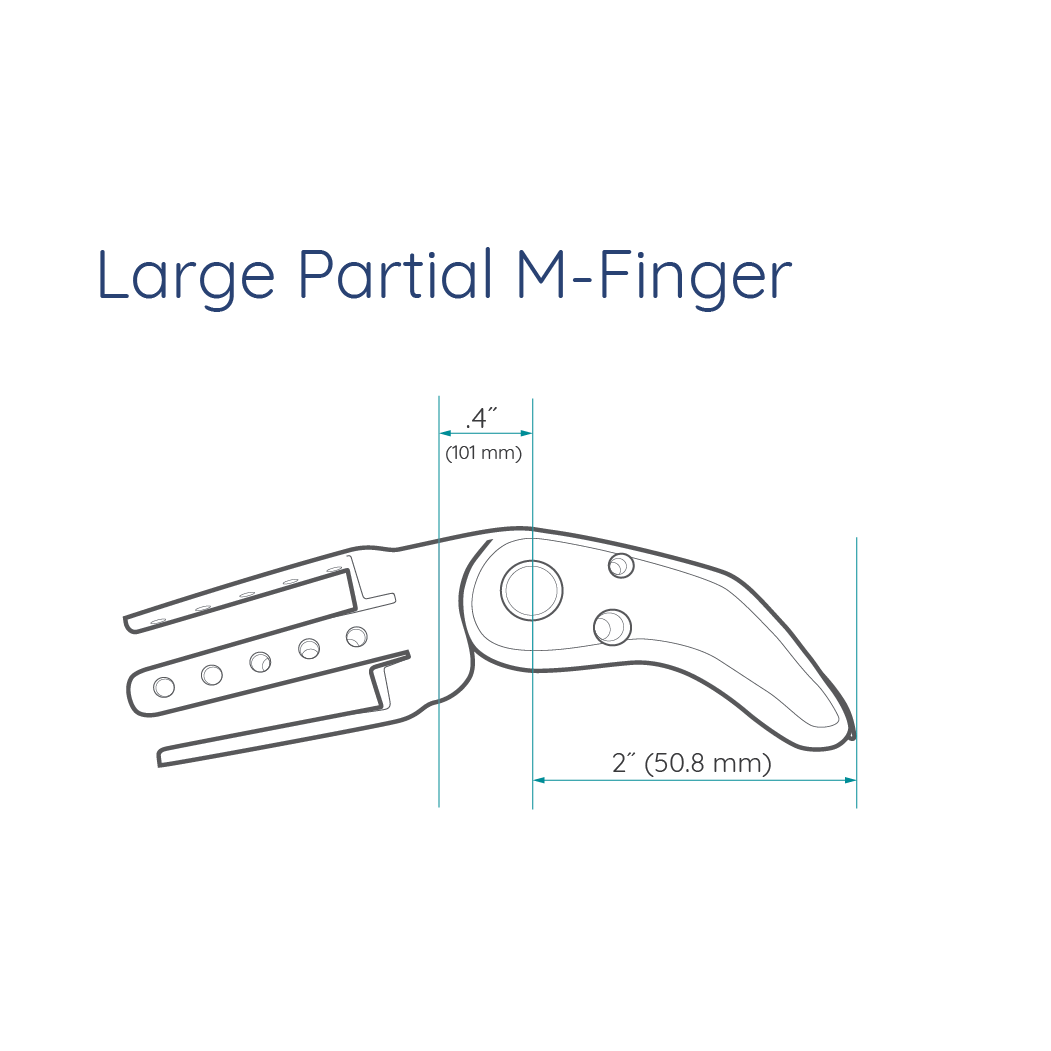 M-Finger Pediatric Sizing

Titan Full Finger Sizing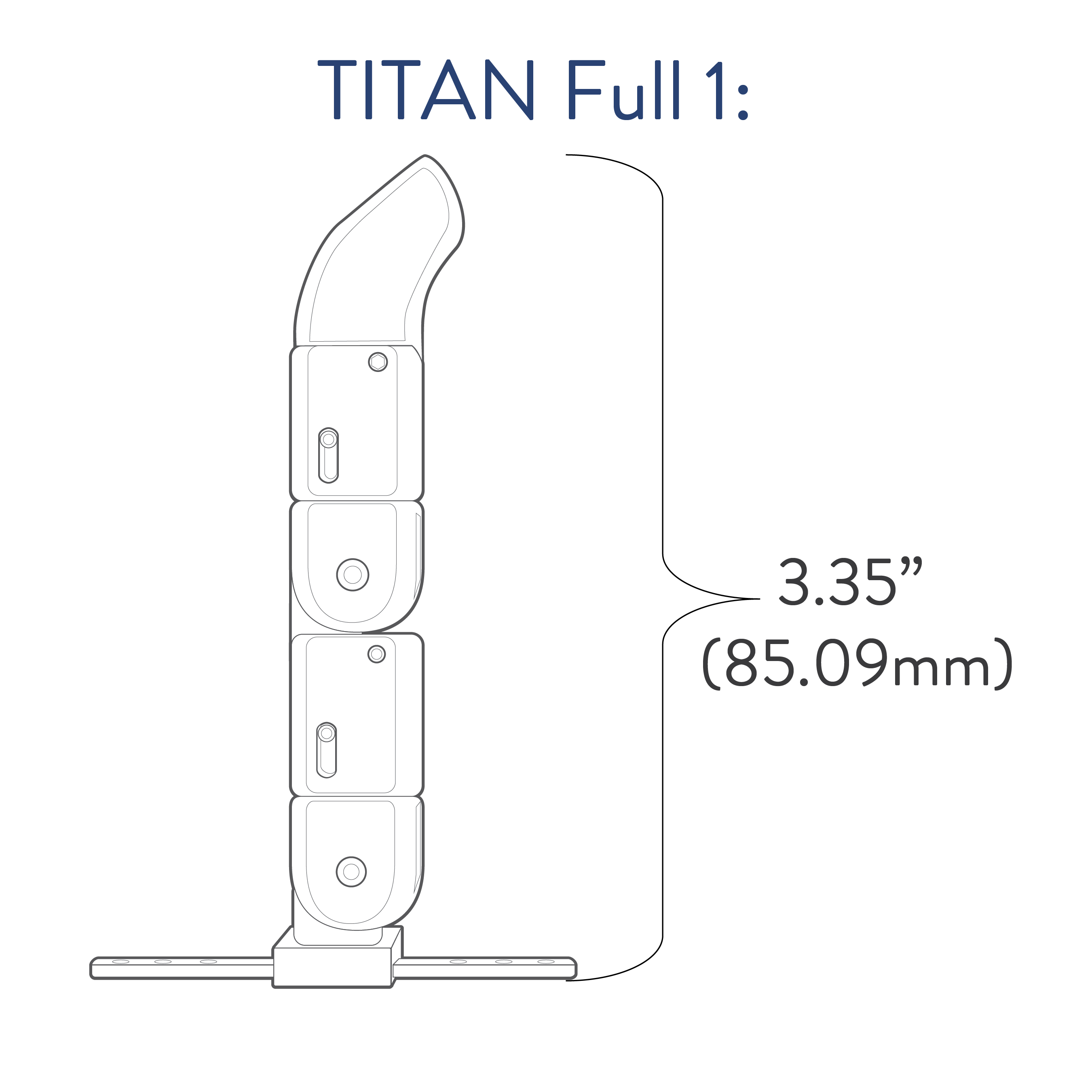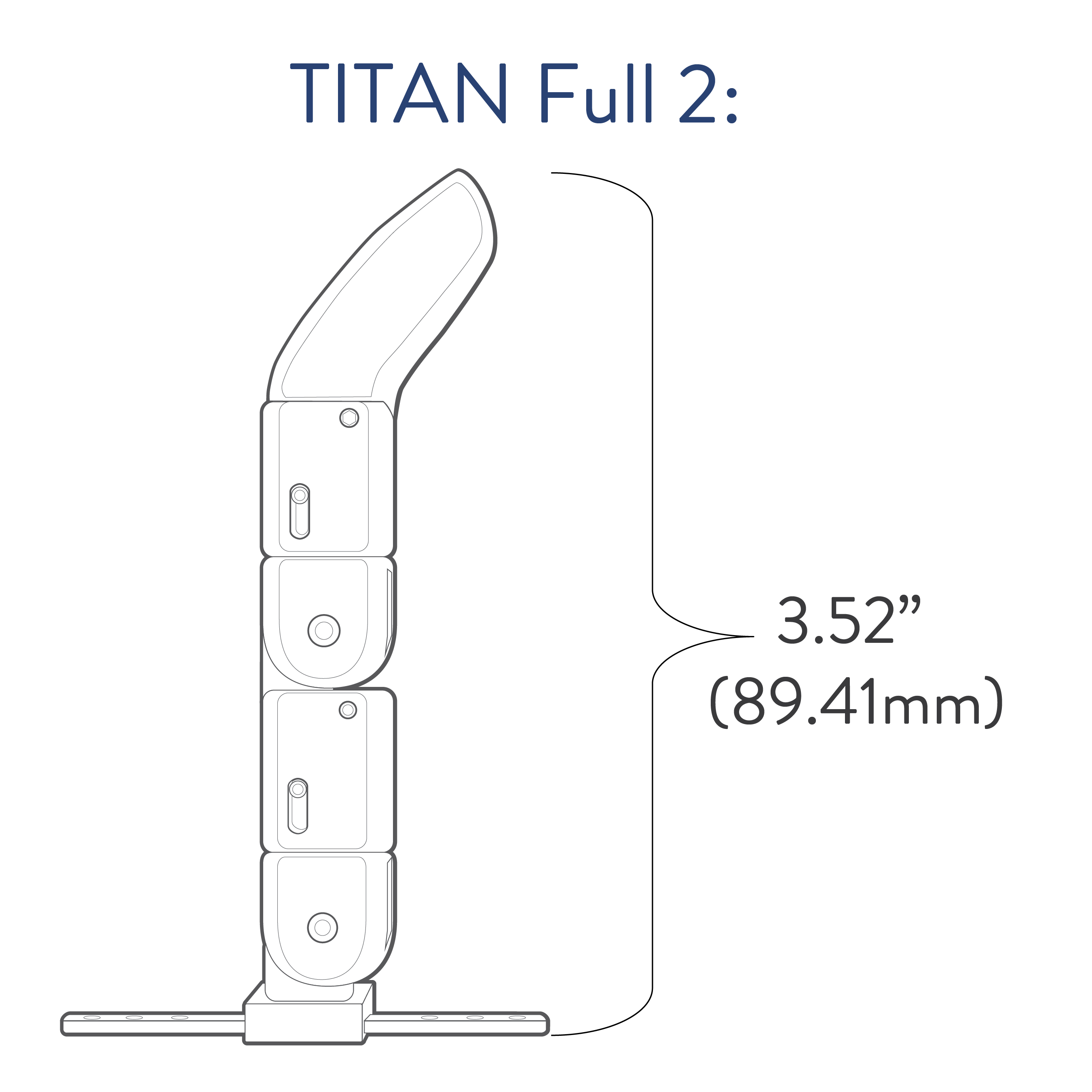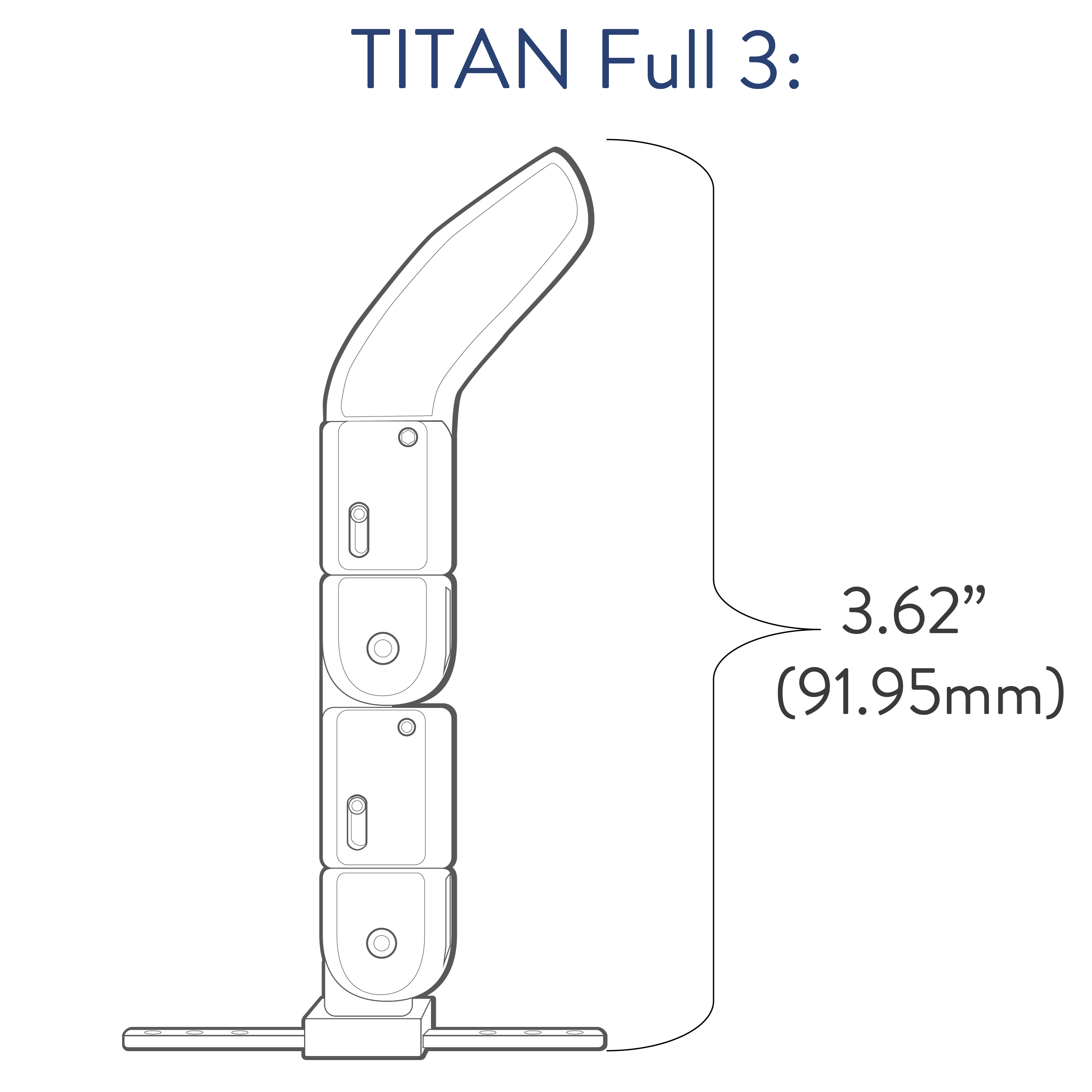 Titan Partial Finger Sizing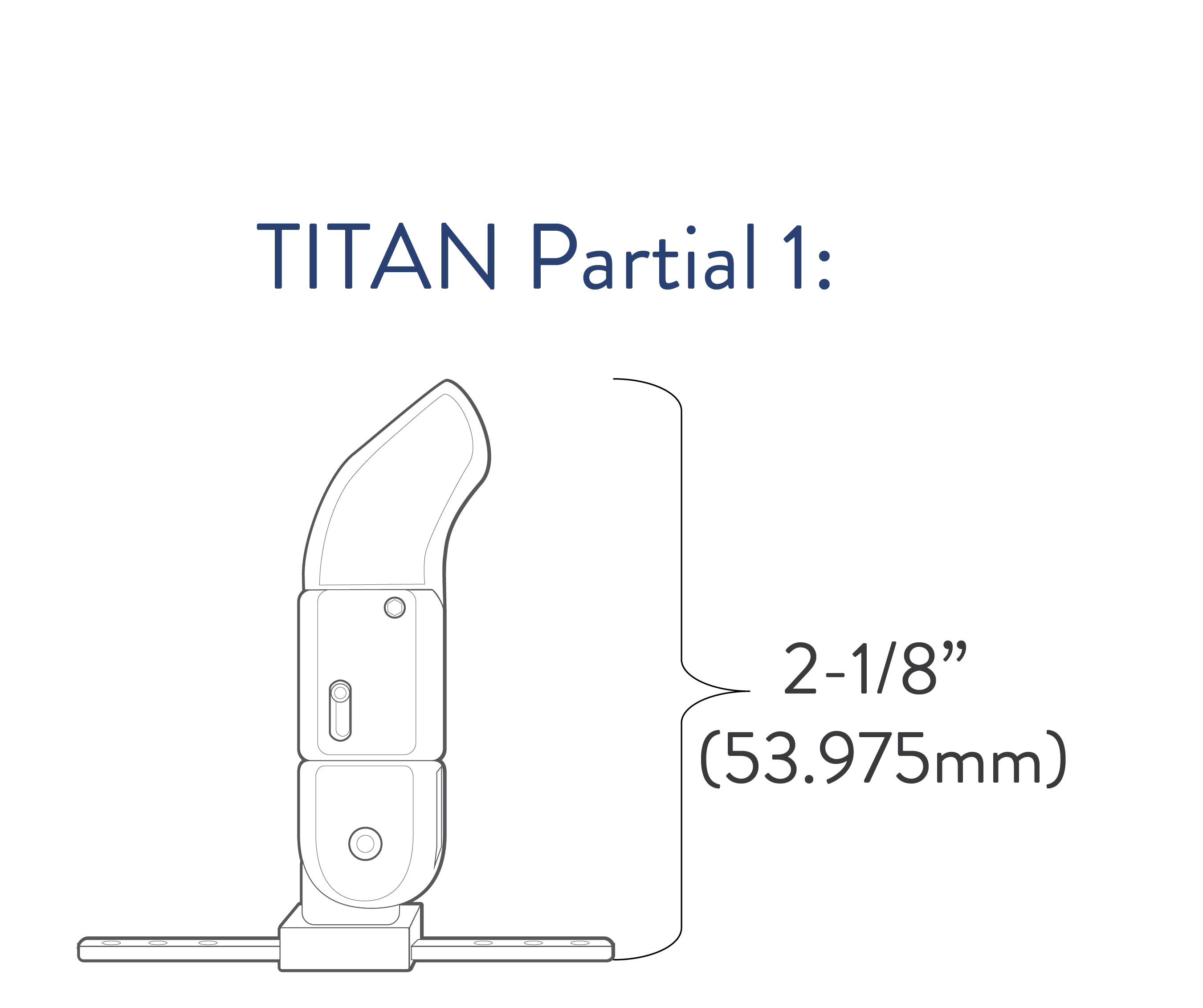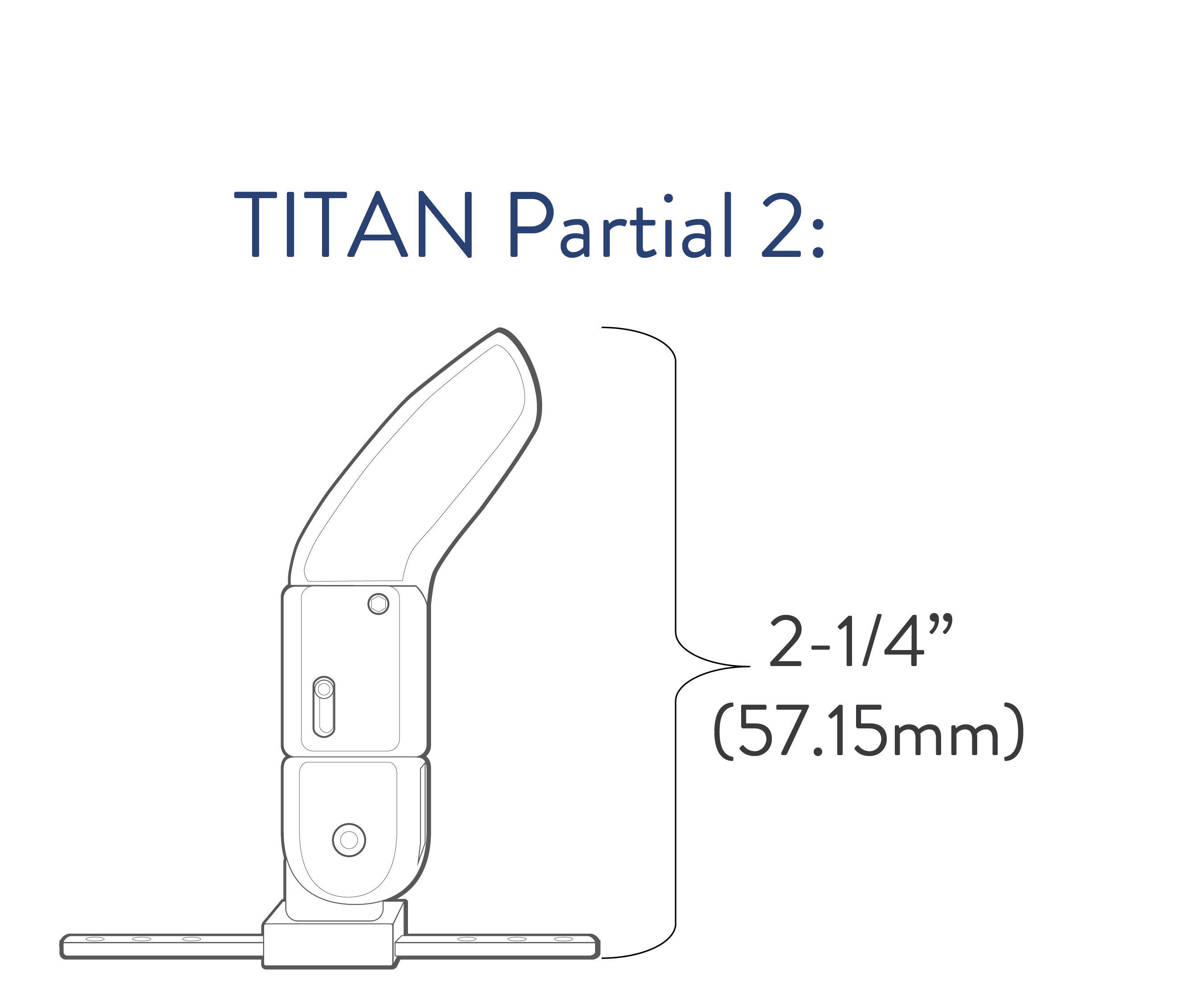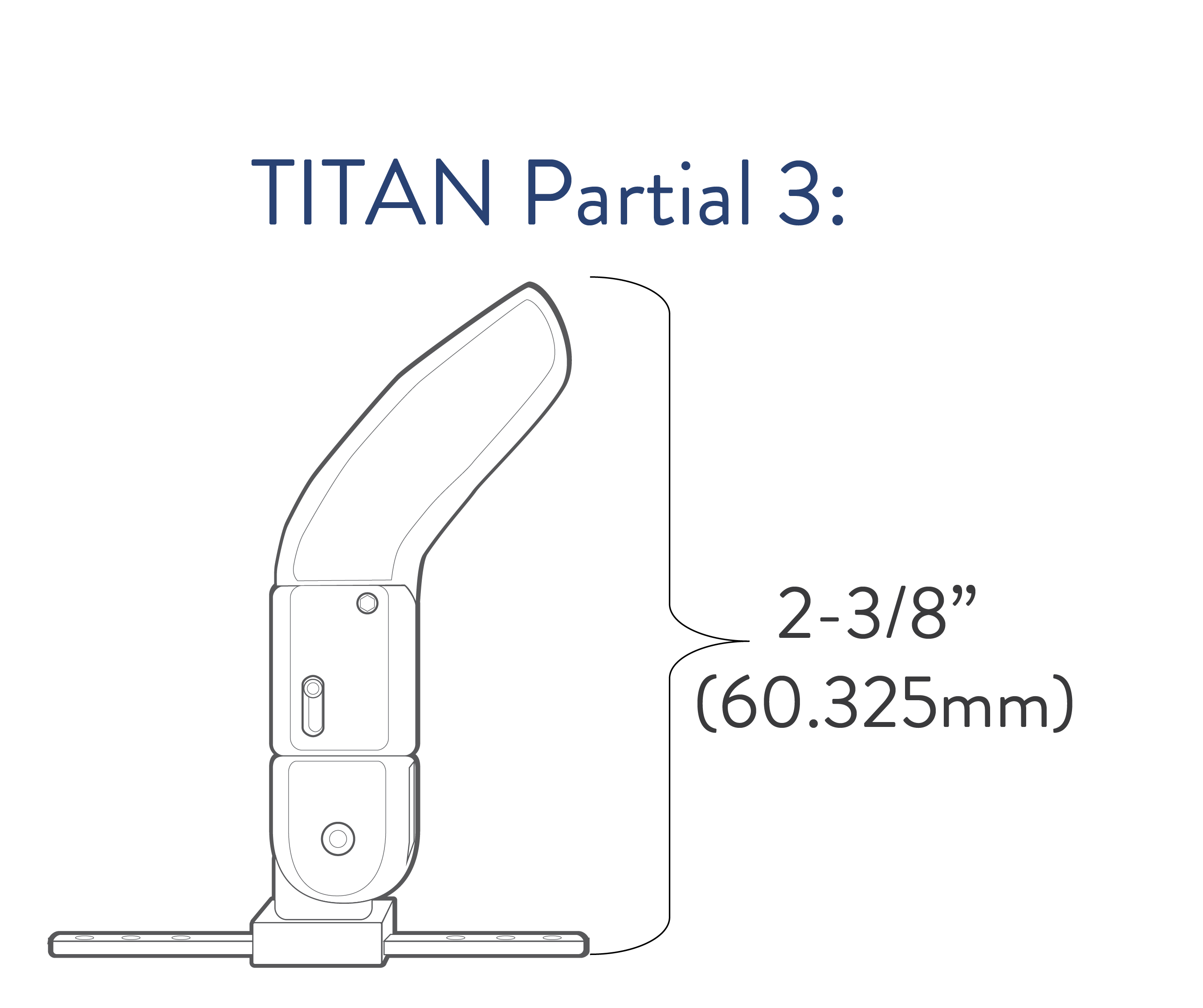 The listing of codes with these products should not be construed as a guarantee for coverage or payment. Ultimate responsibility for the coding of services/products rests with the individual practitioner.