M-Thumb
M-Fingers are simple to operate and controlled by the user's own motion, allowing the patient to perform tasks more effectively, more responsively, and with optimized precision. They conform around objects to provide a secure and confident grip for the user. M-Fingers were designed with high strength, injected molded composite materials to deliver the durability and longevity needed for daily use.
M-Finger Sizing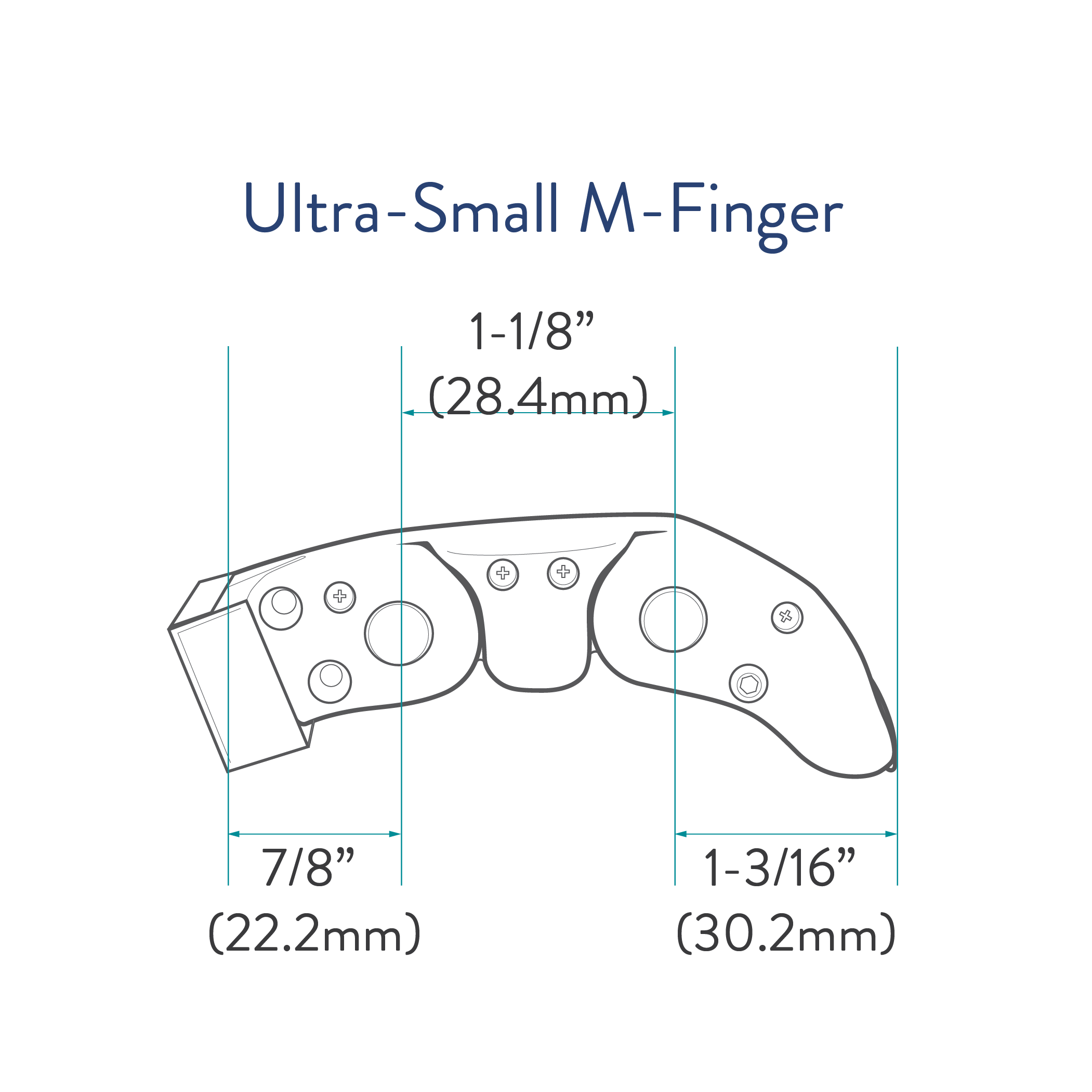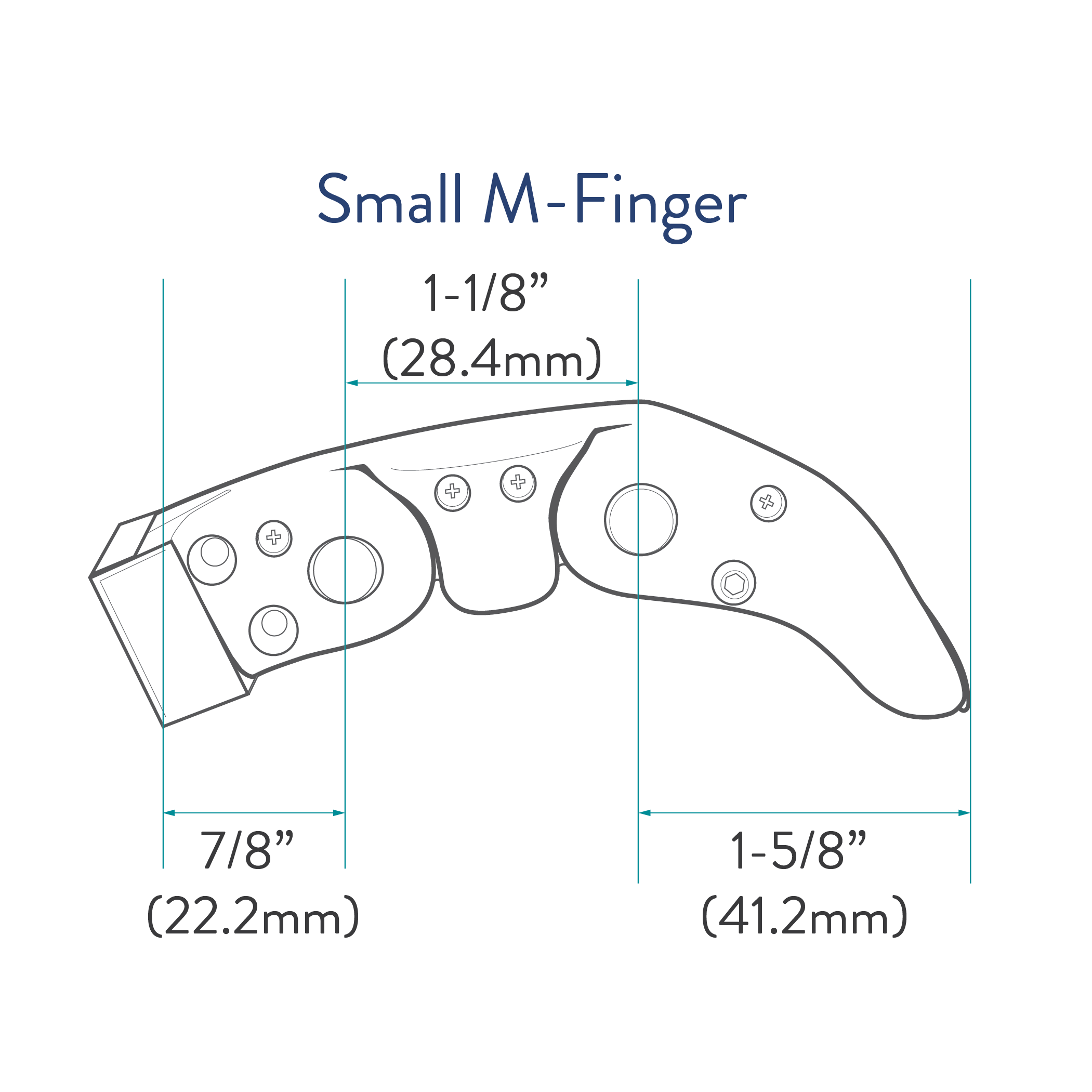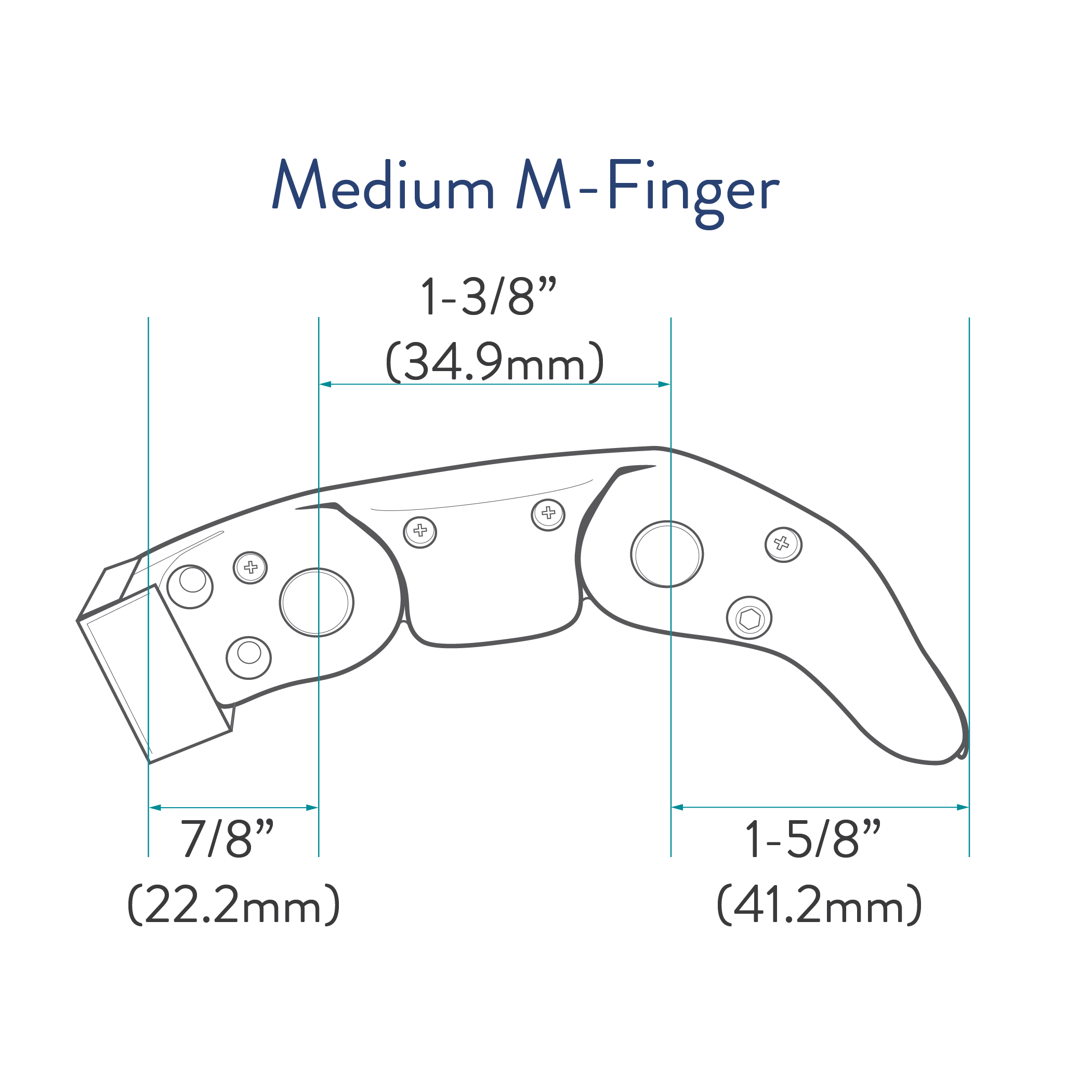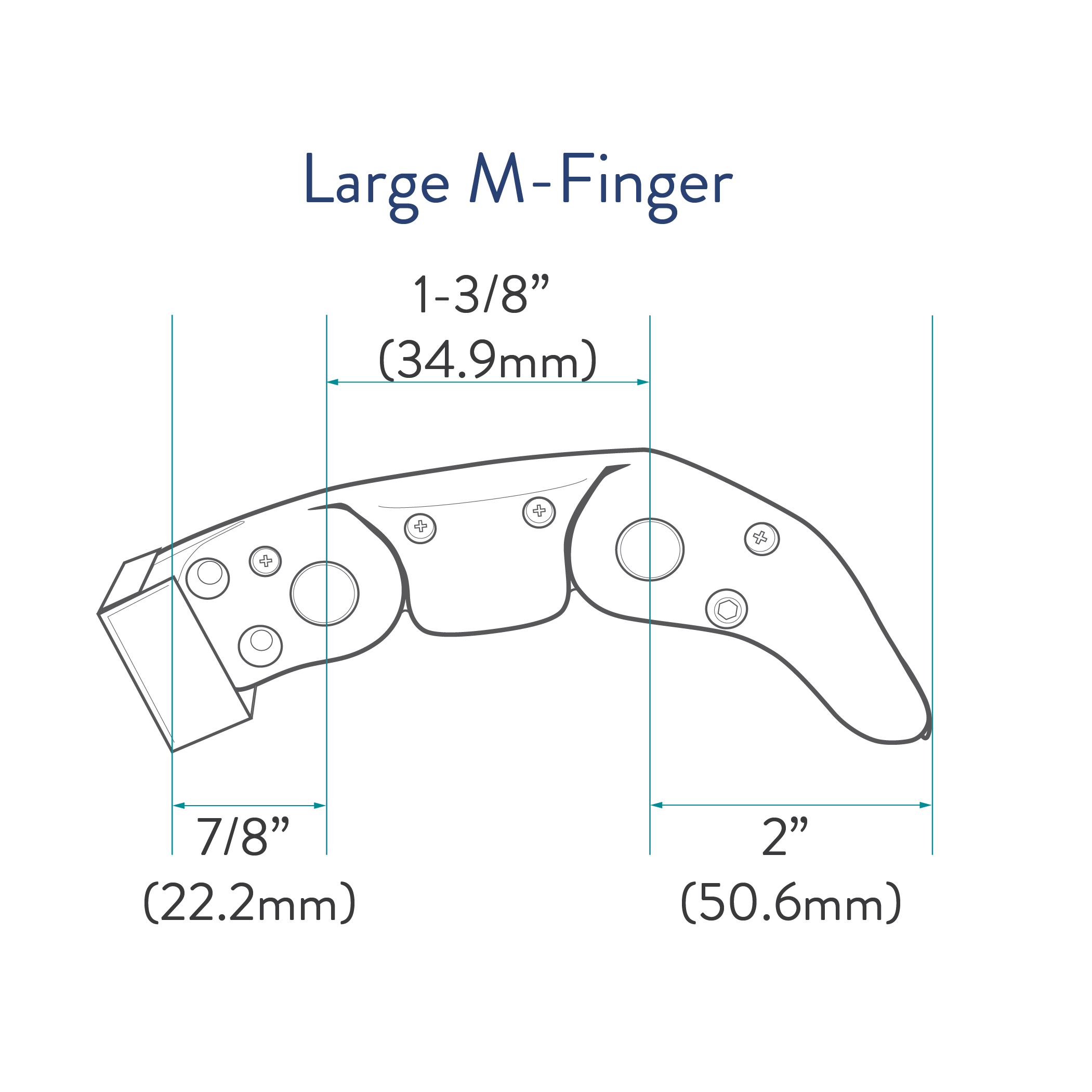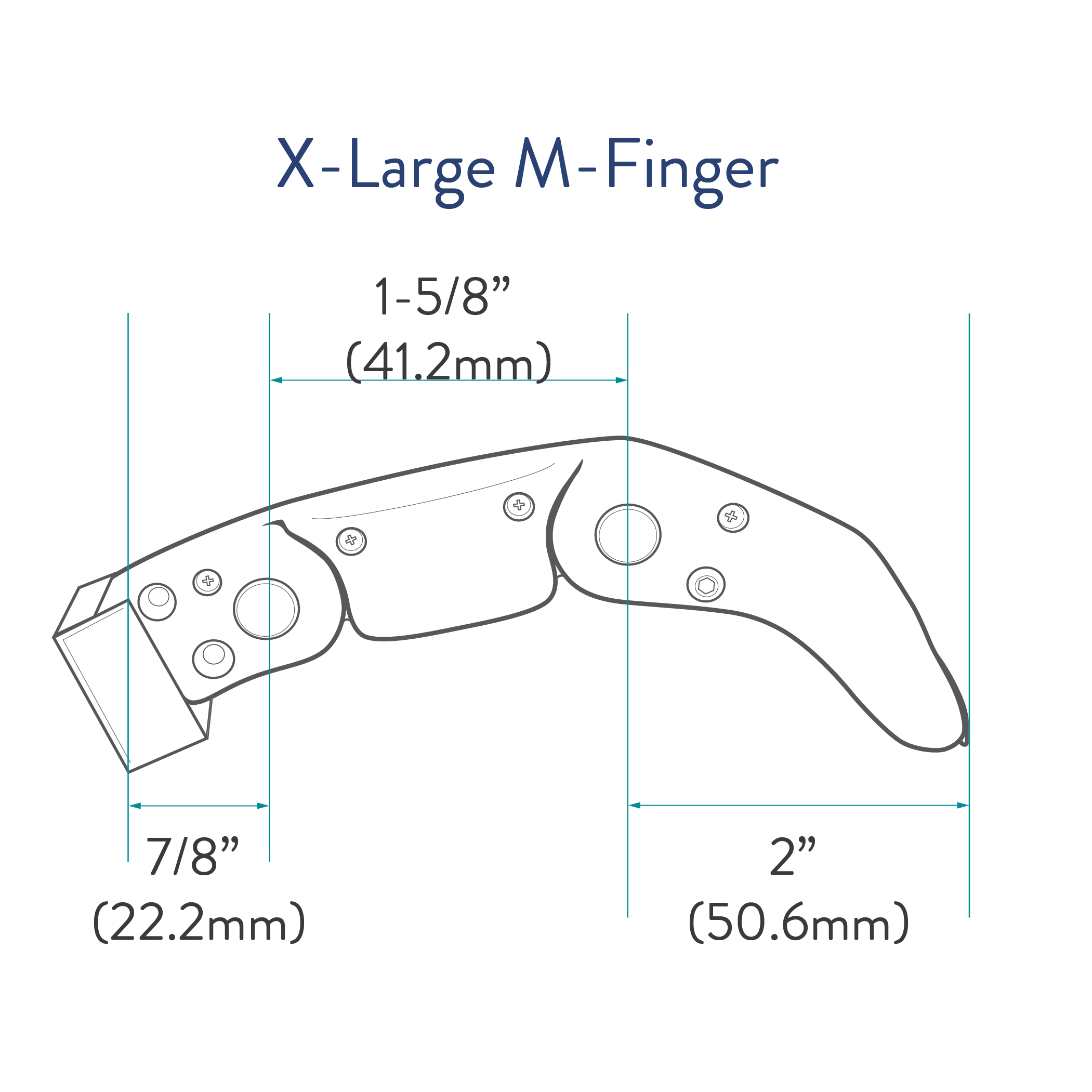 M-Finger Partial Sizing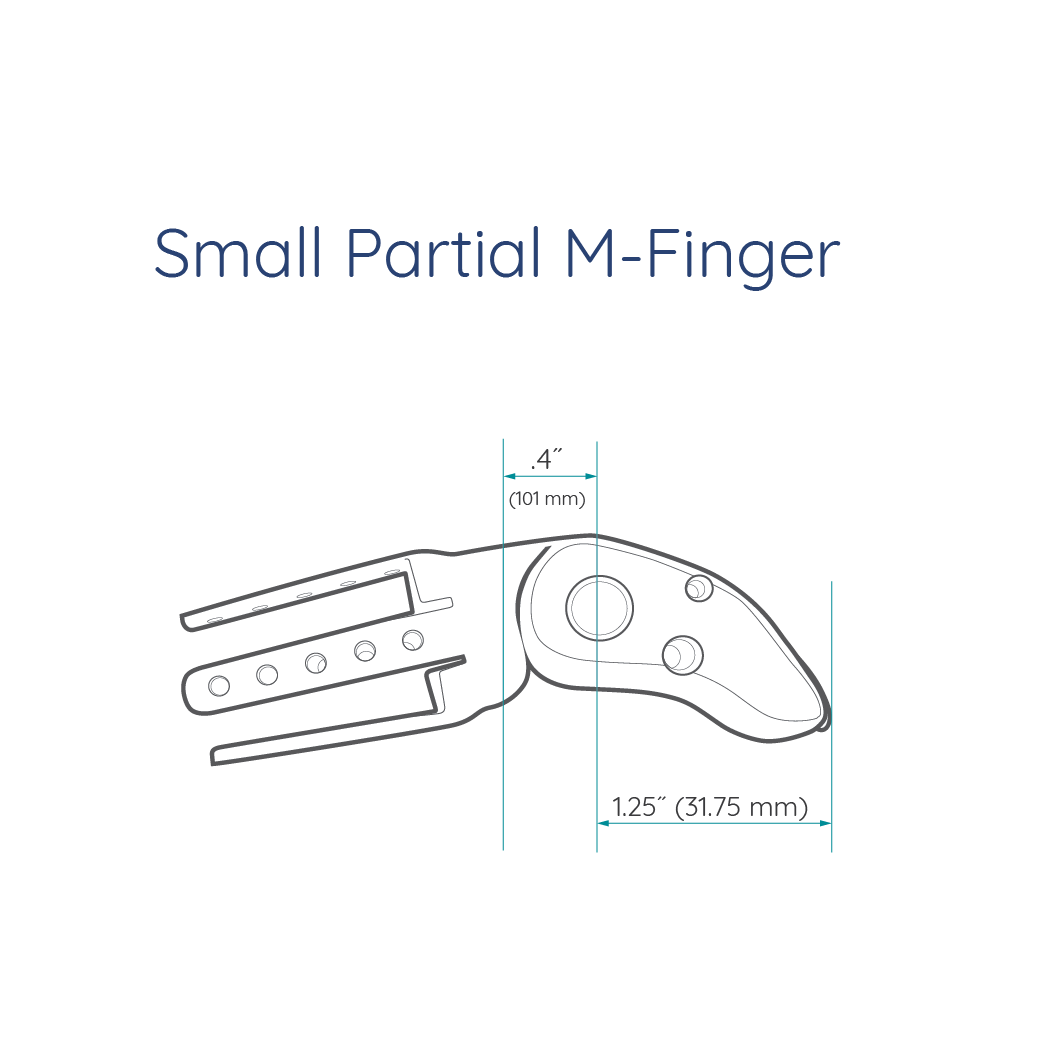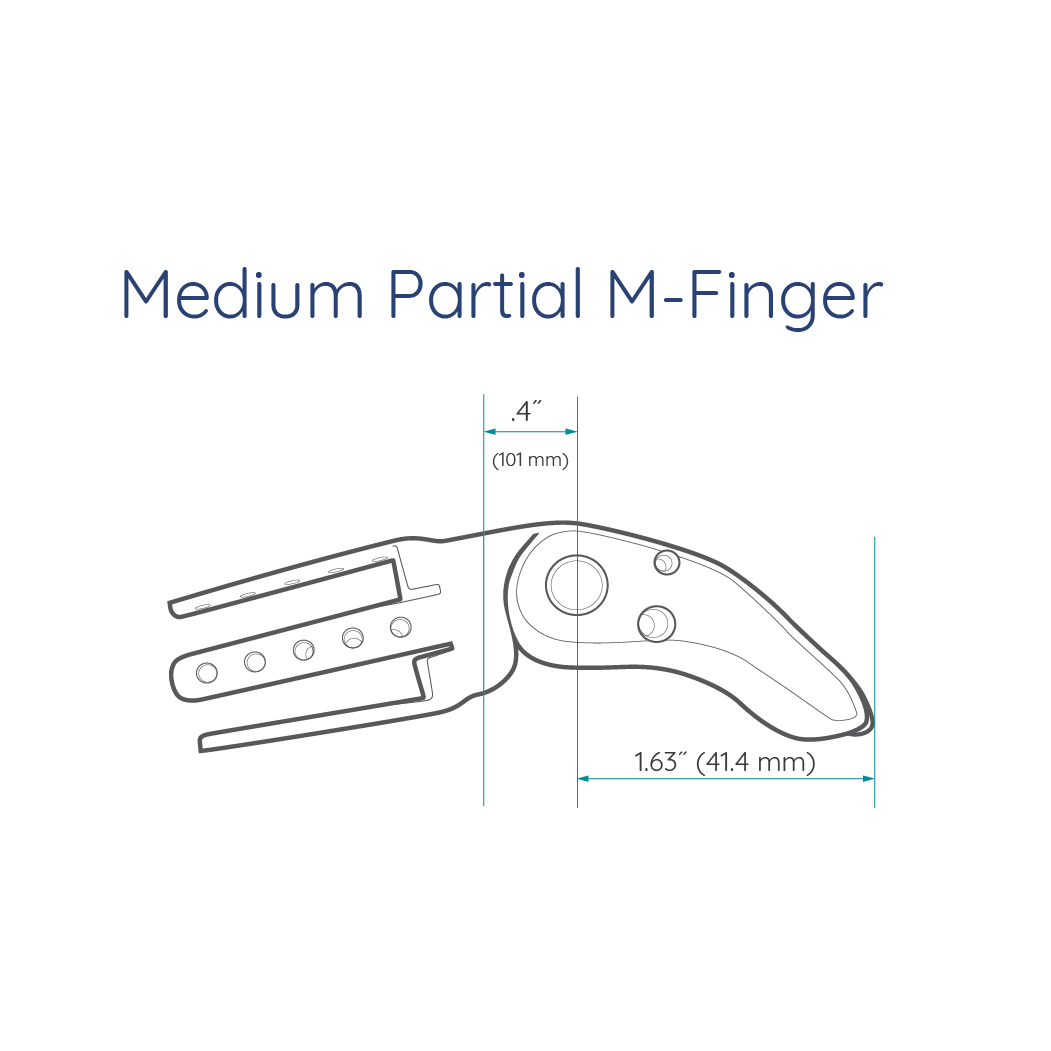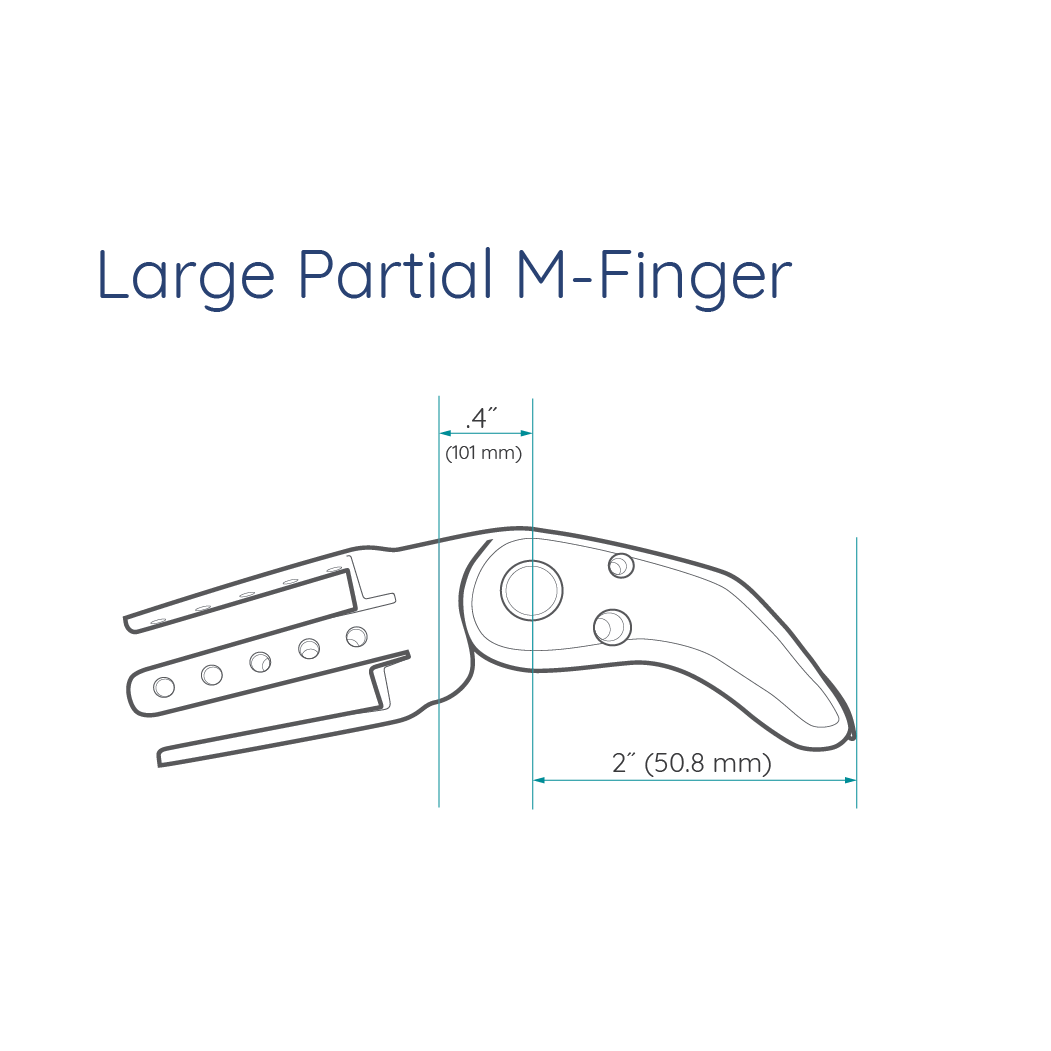 M-Finger Pediatric Sizing

Titan Full Finger Sizing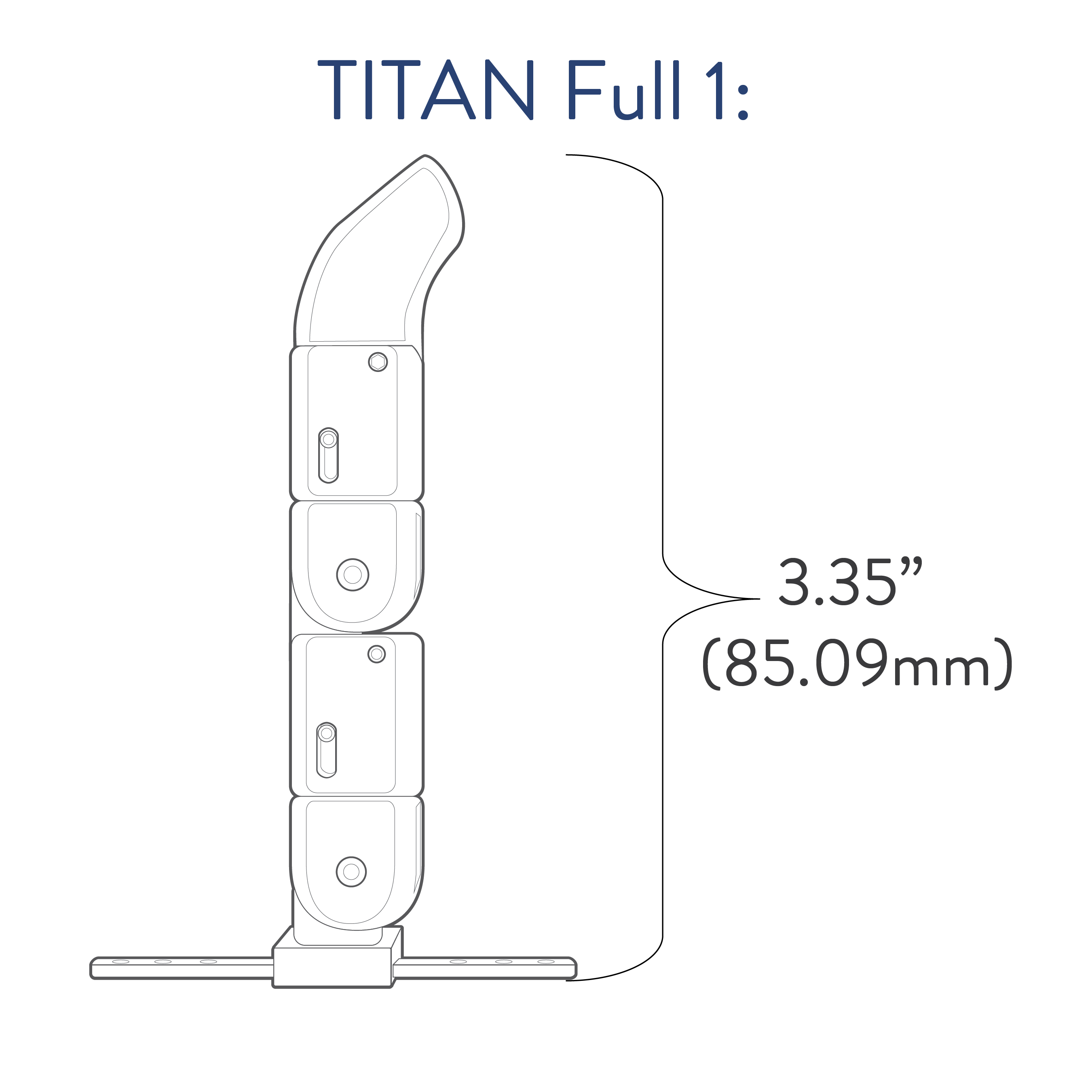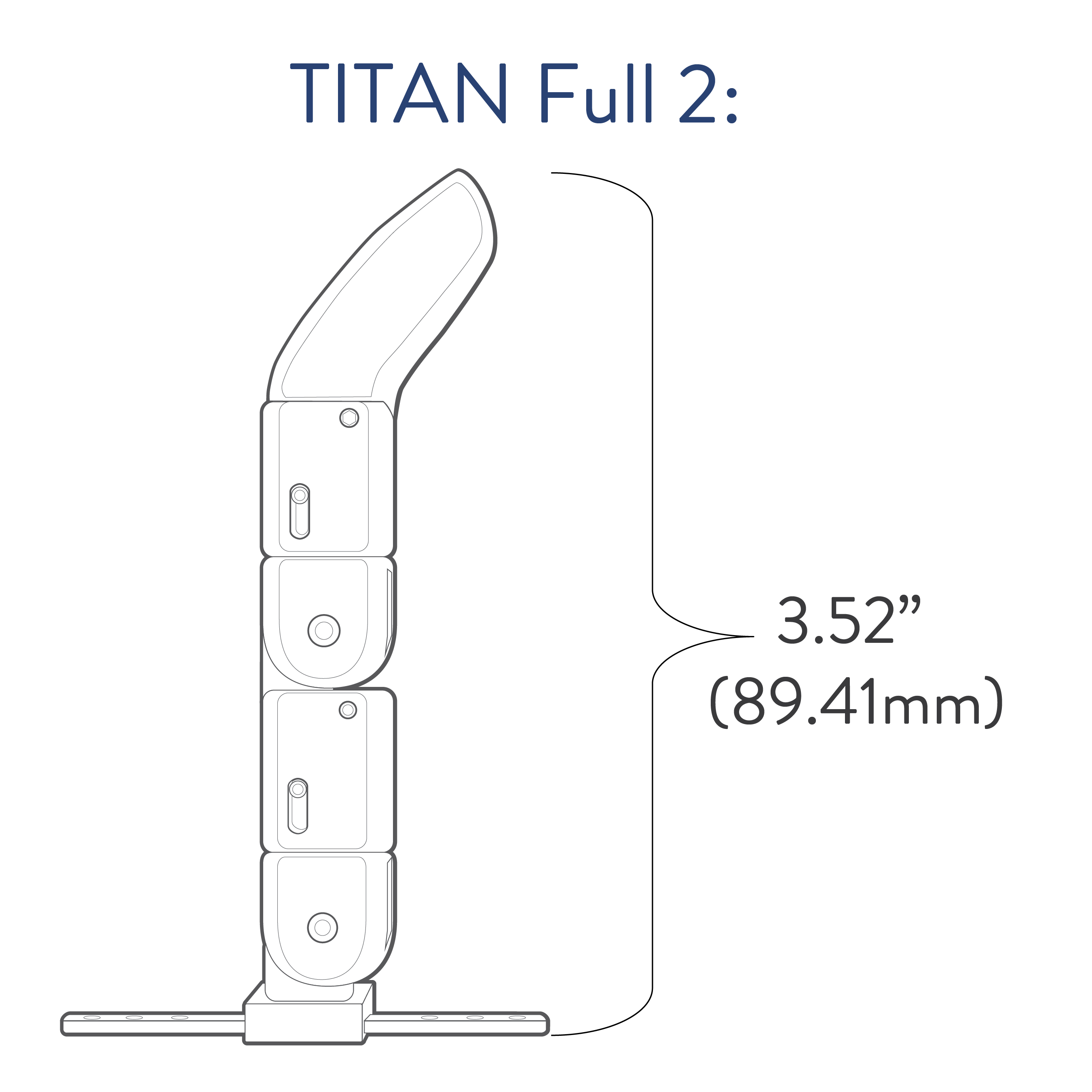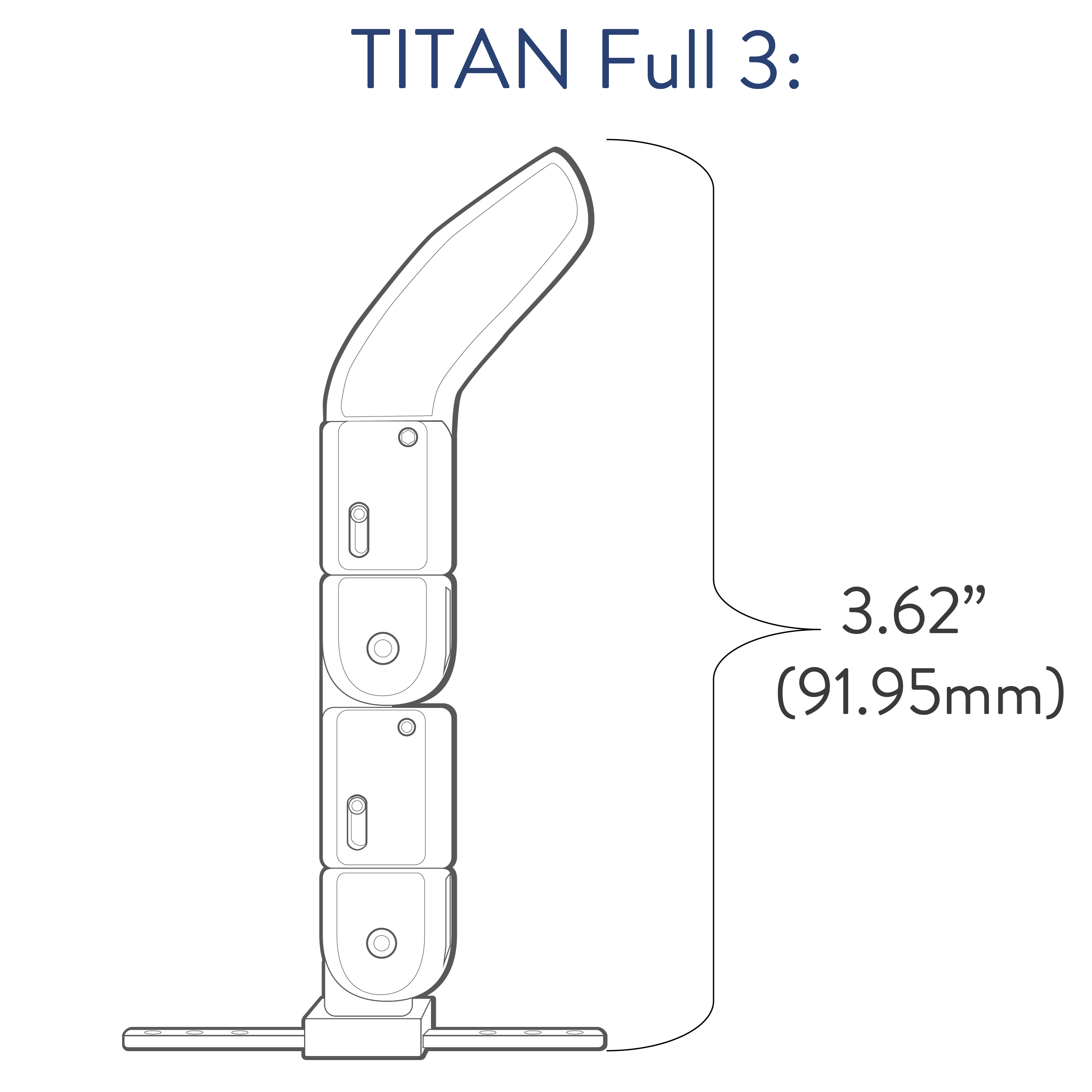 Titan Partial Finger Sizing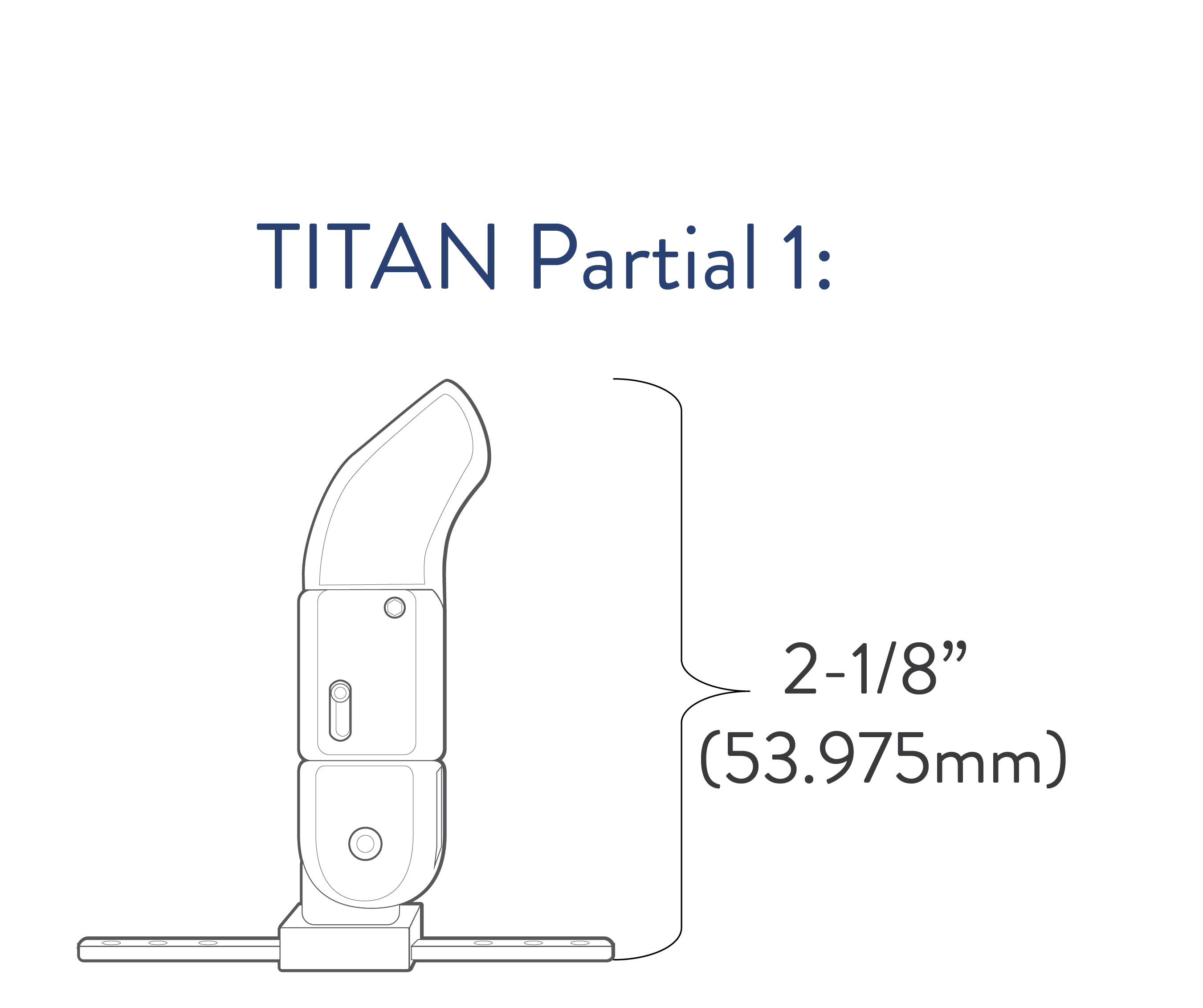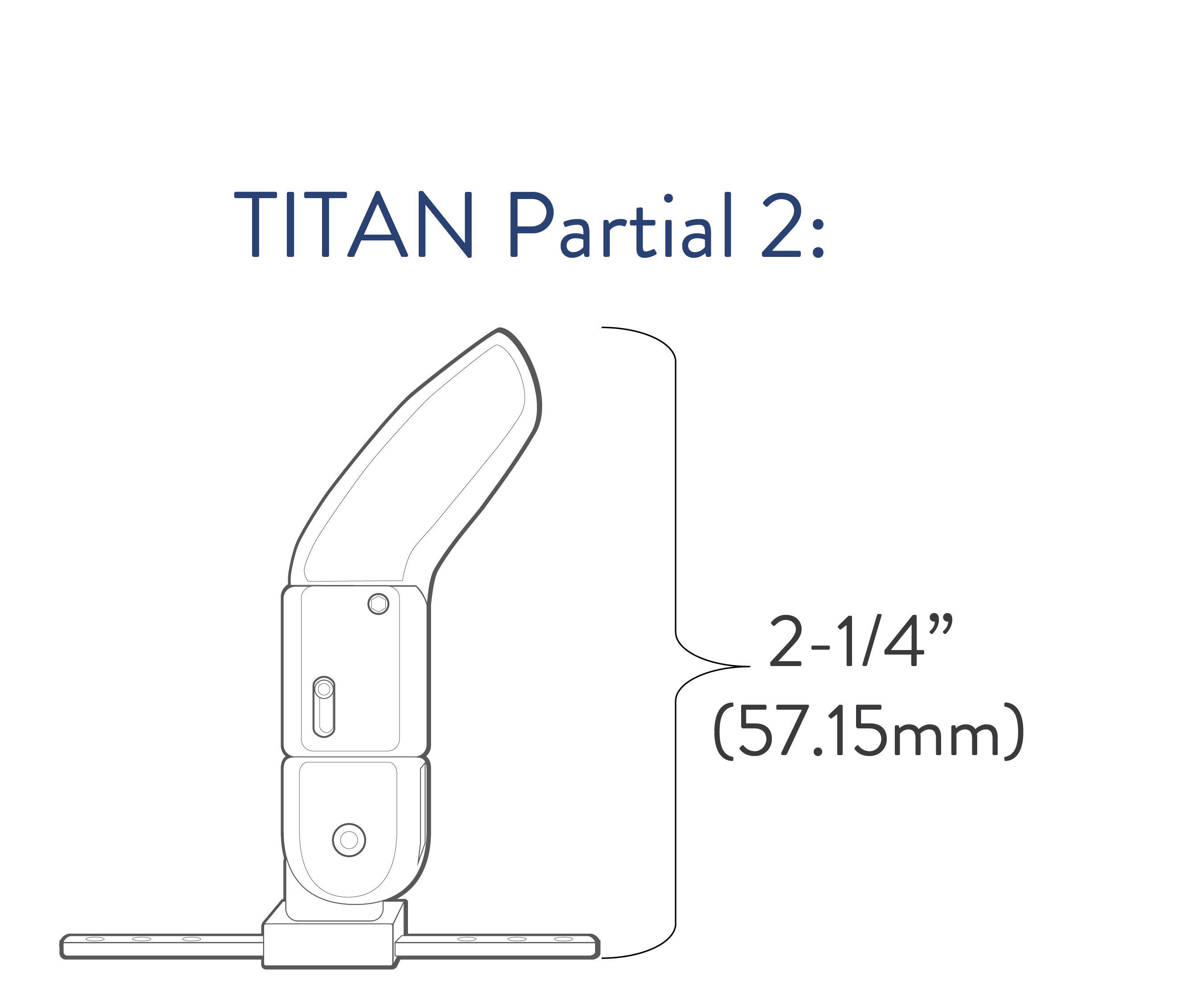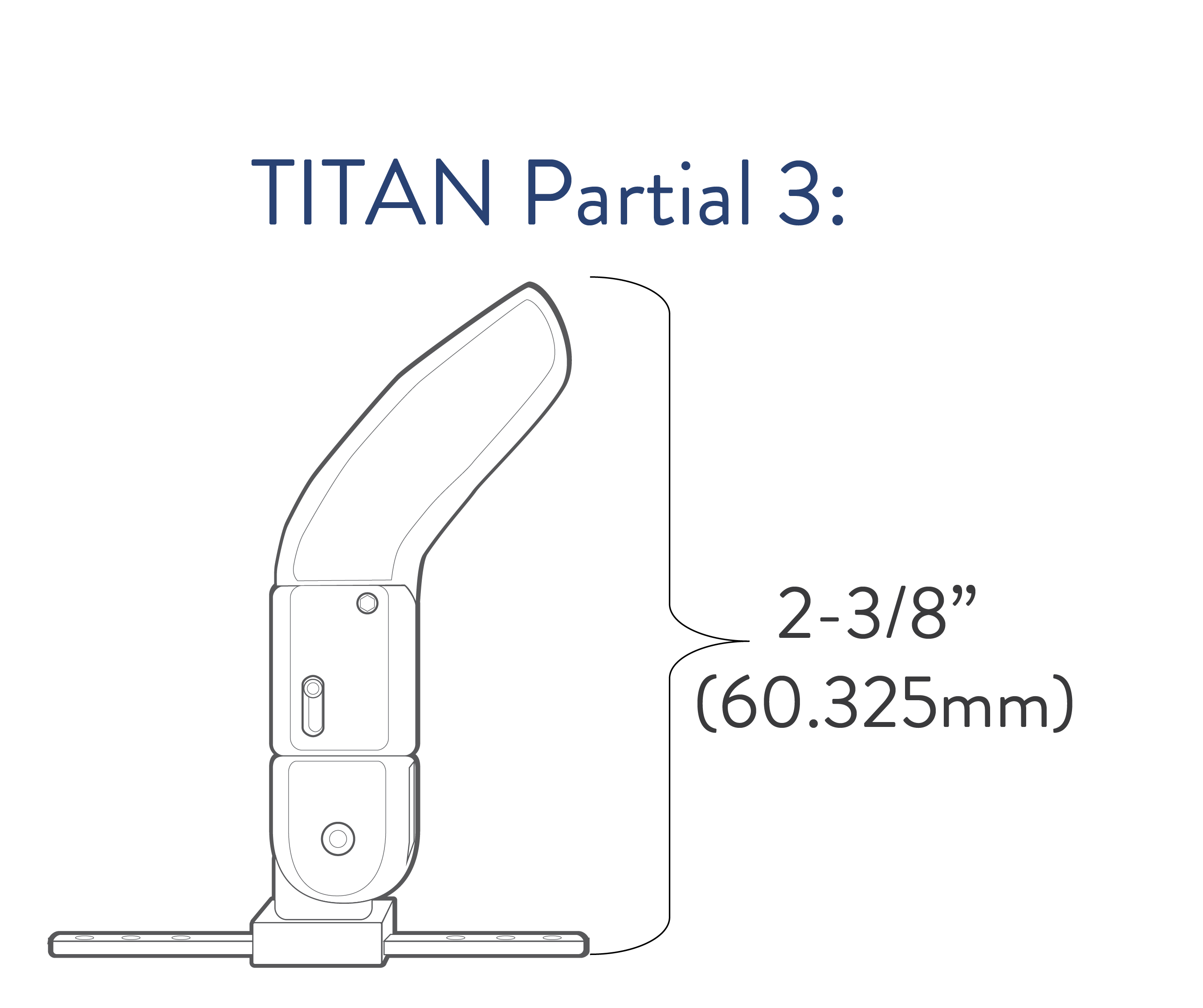 The listing of codes with these products should not be construed as a guarantee for coverage or payment. Ultimate responsibility for the coding of services/products rests with the individual practitioner.