M-Finger Mounting Plates
Mounting surface for multiple M-fingers. Can be cut down for applications requiring fewer than 4 M-fingers.
M-Finger Sizing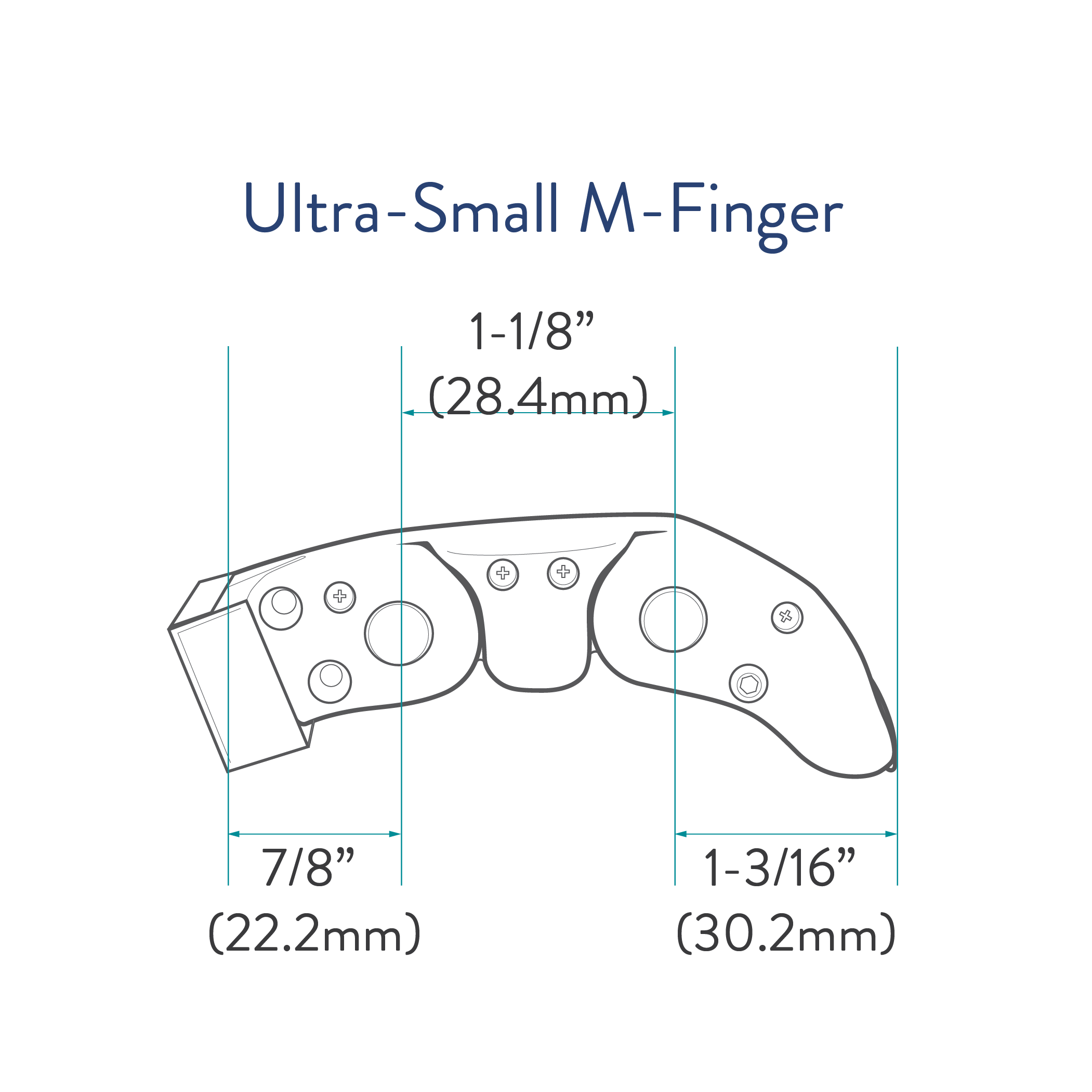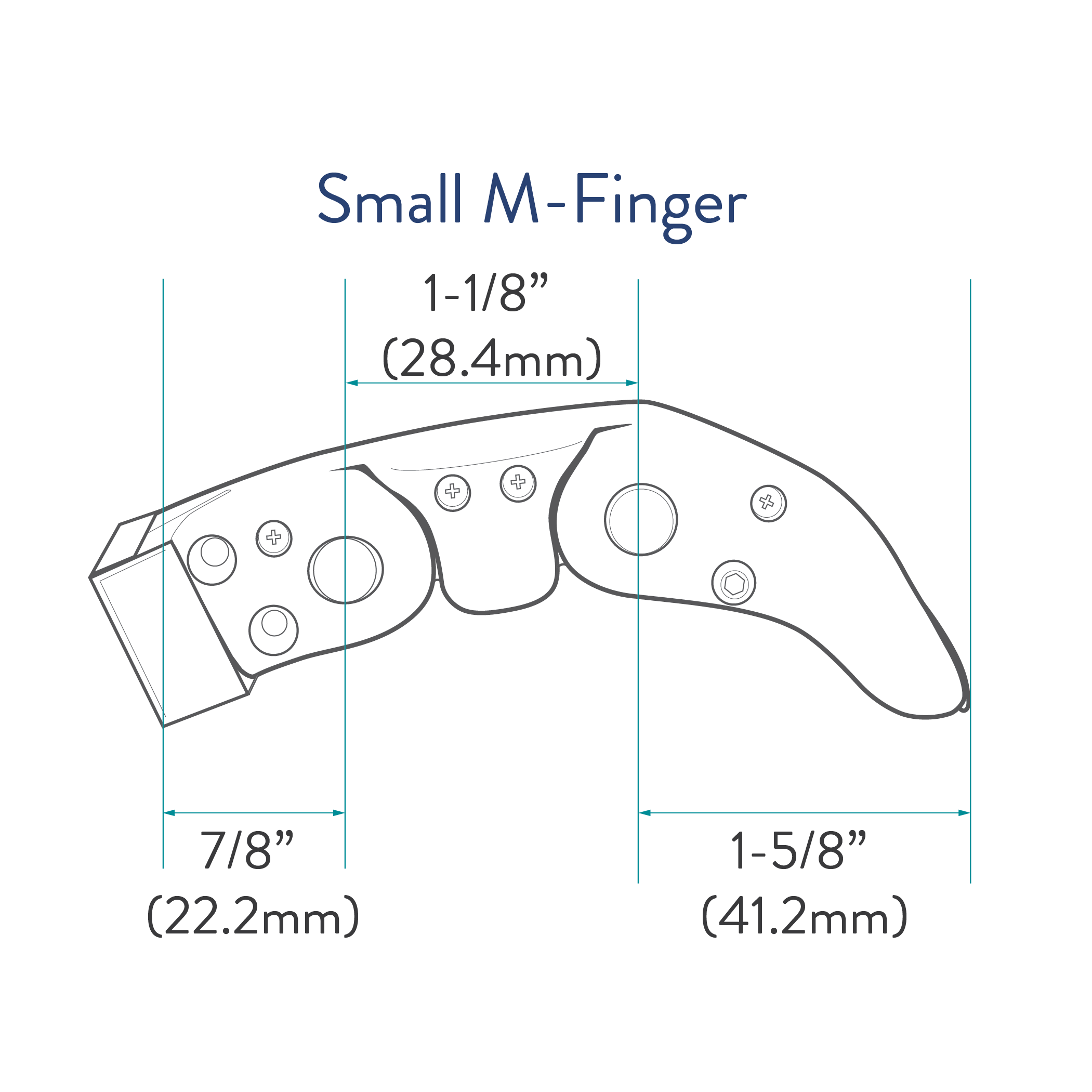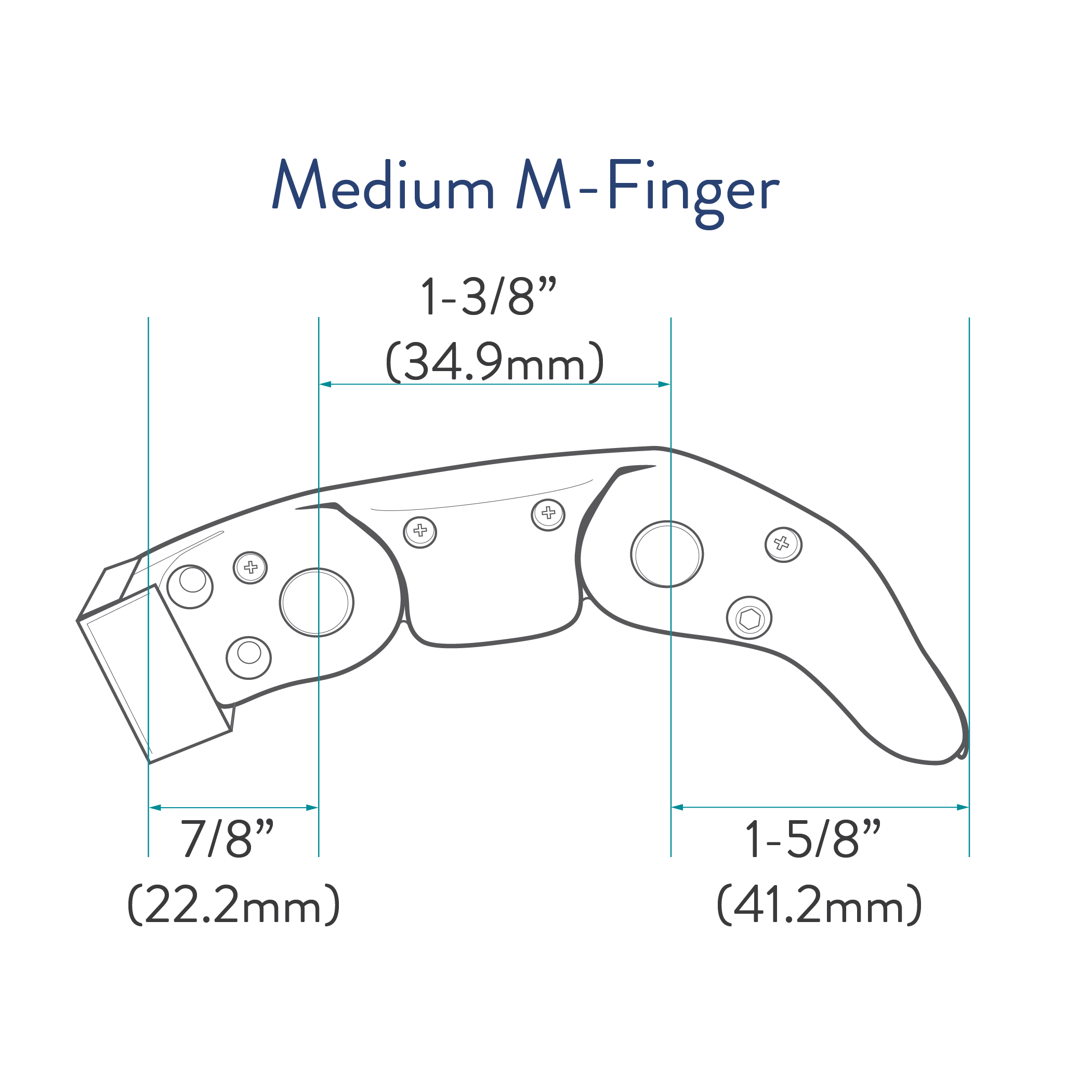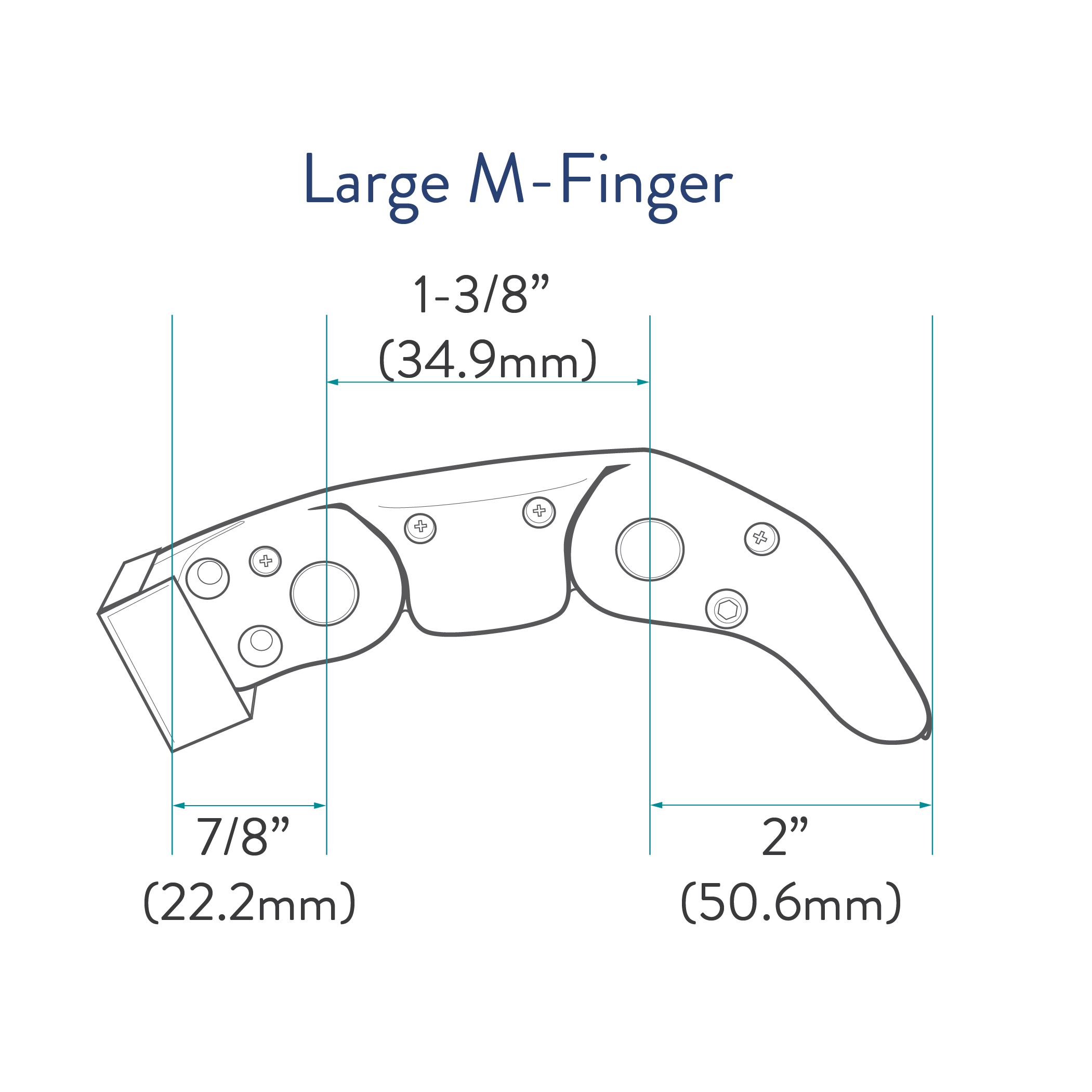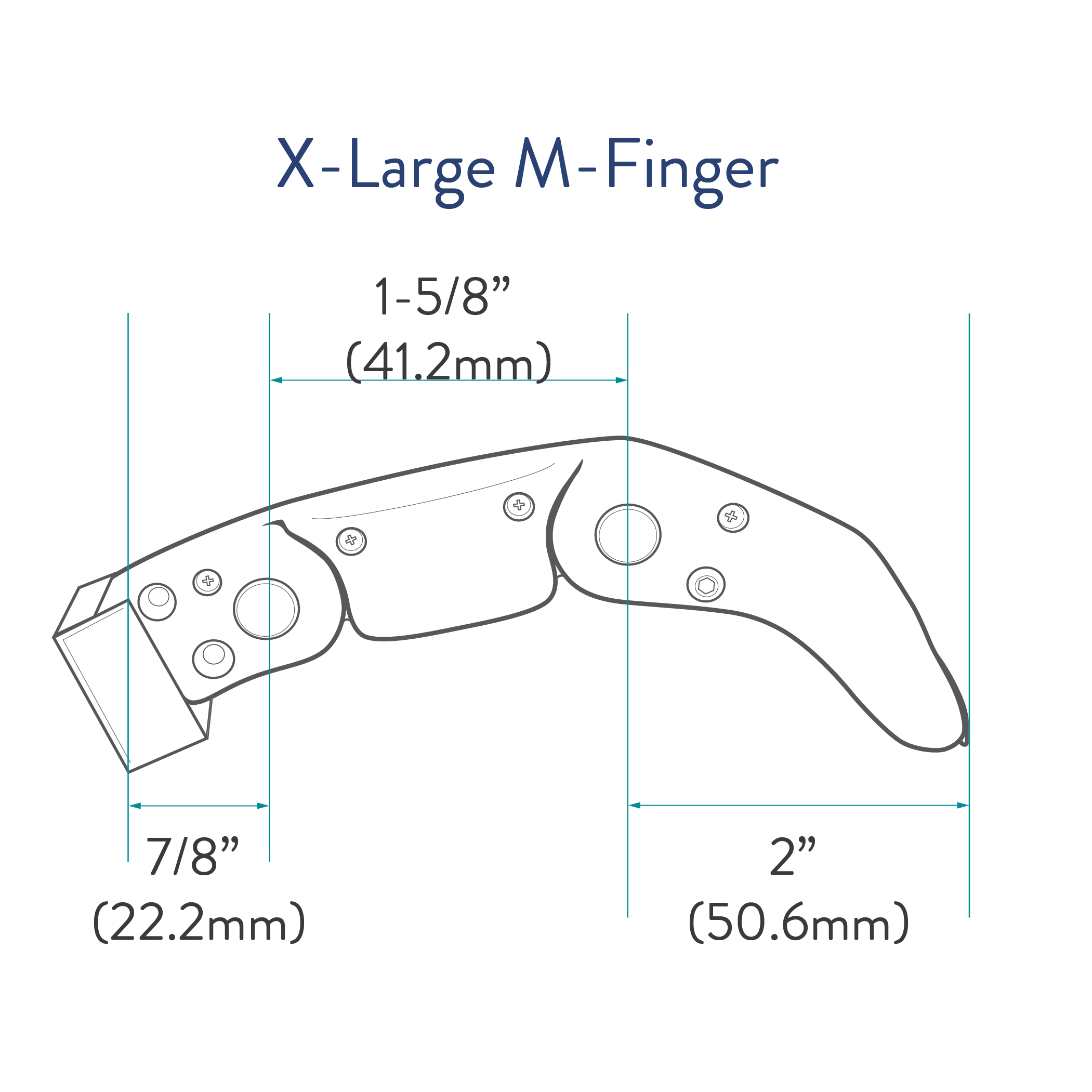 M-Finger Partial Sizing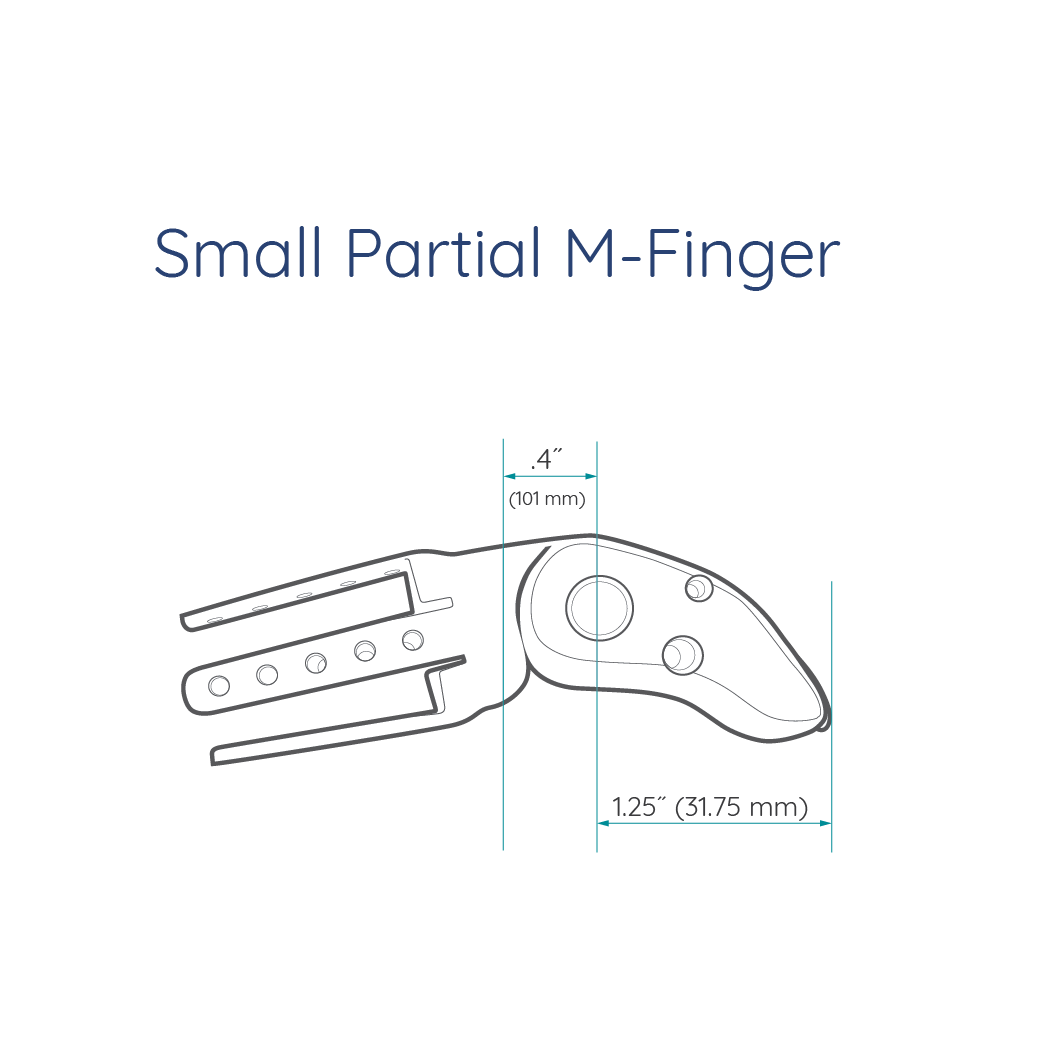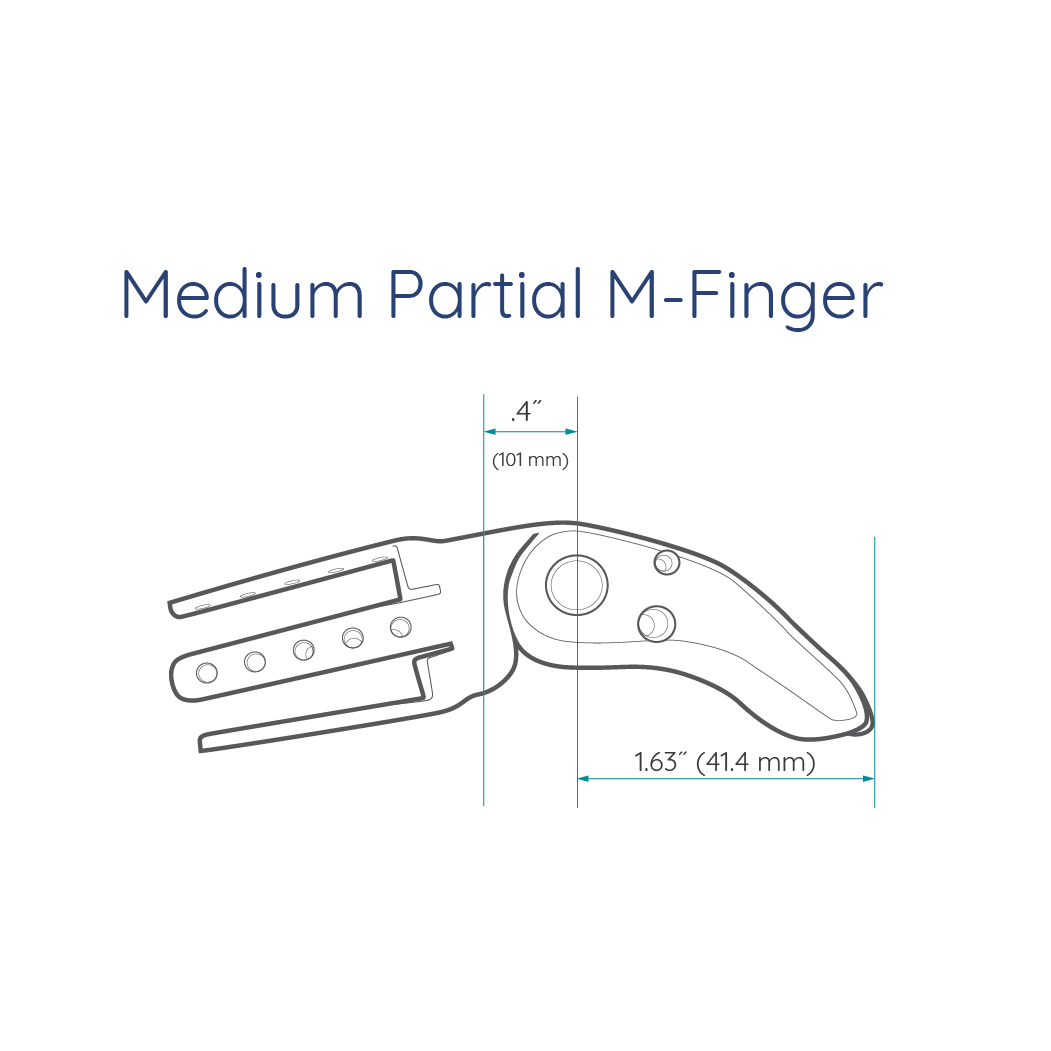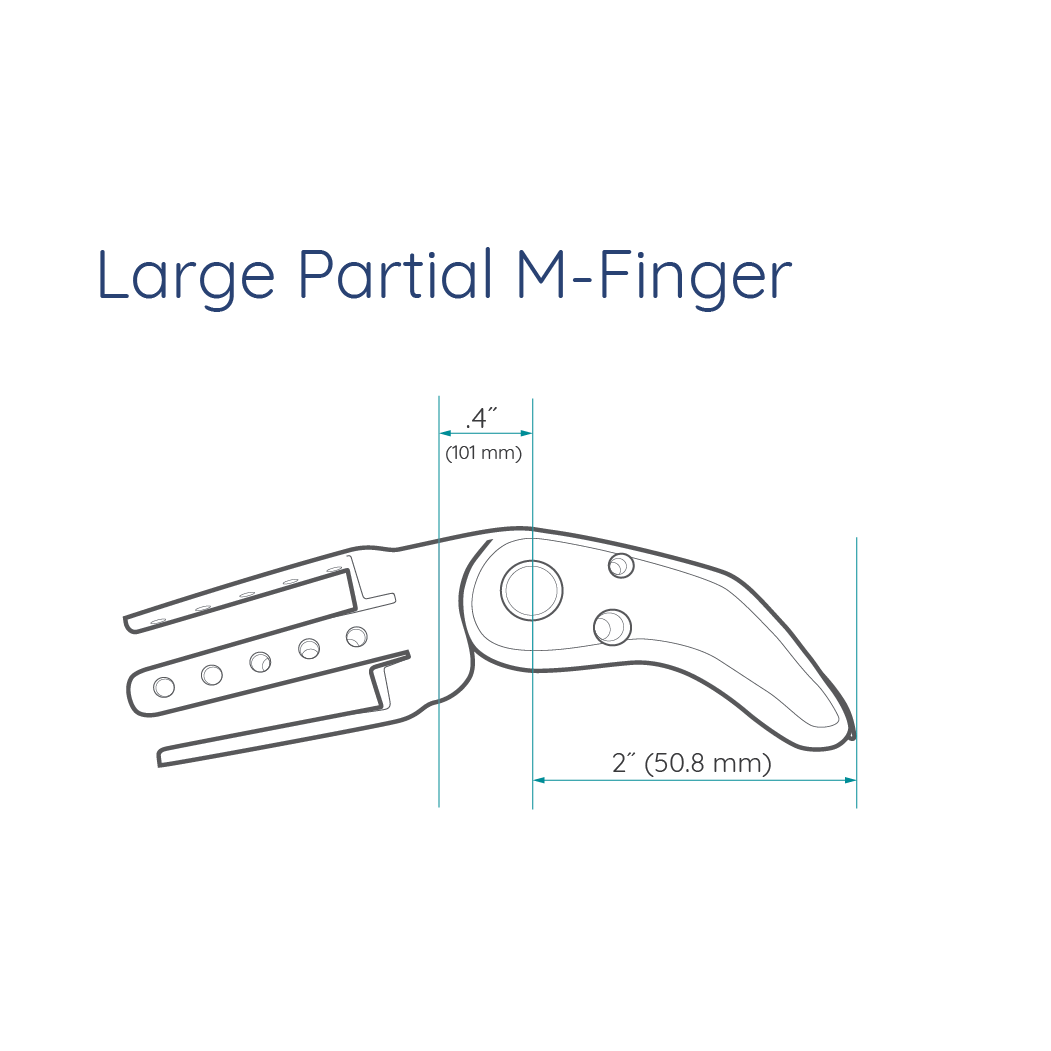 M-Finger Pediatric Sizing

Titan Full Finger Sizing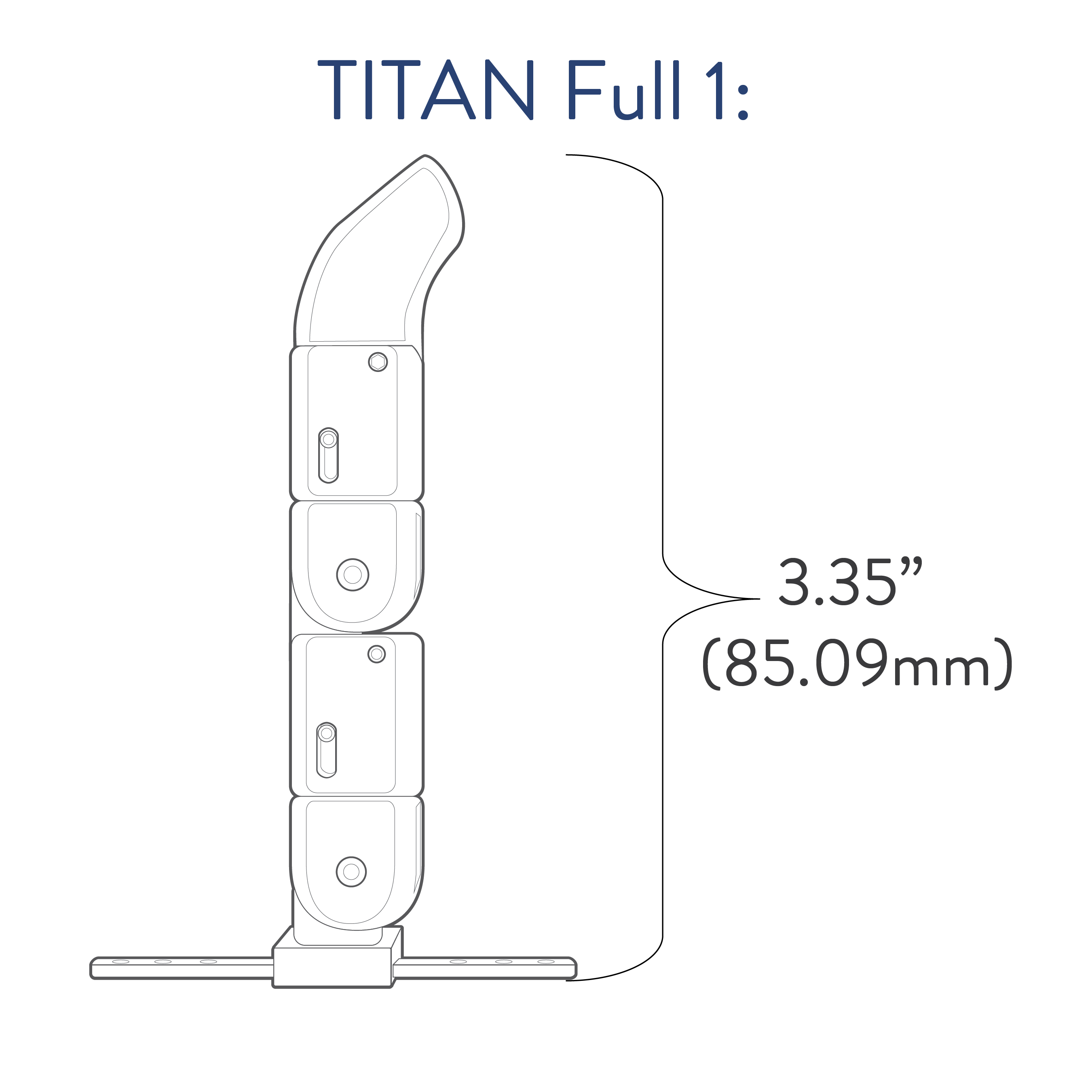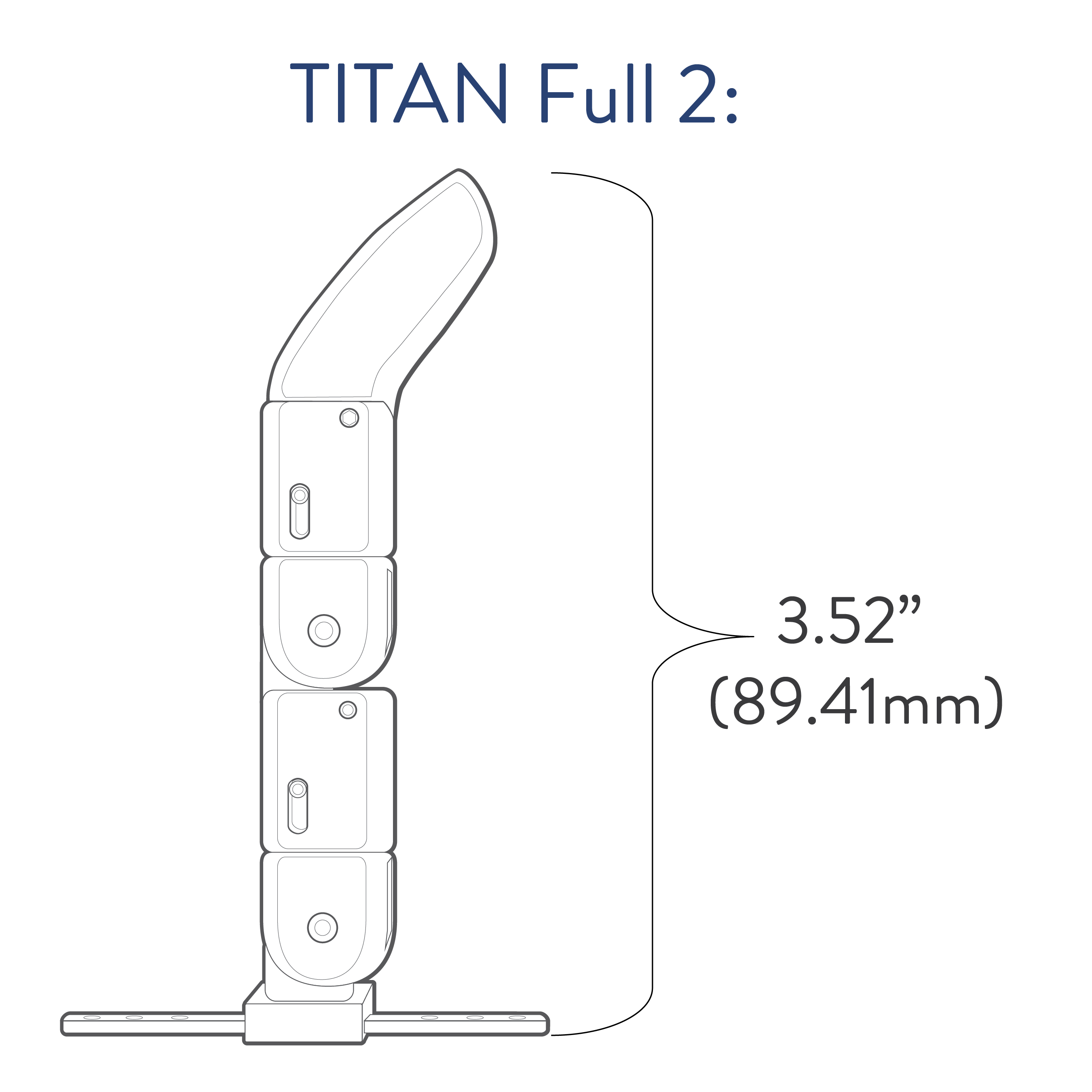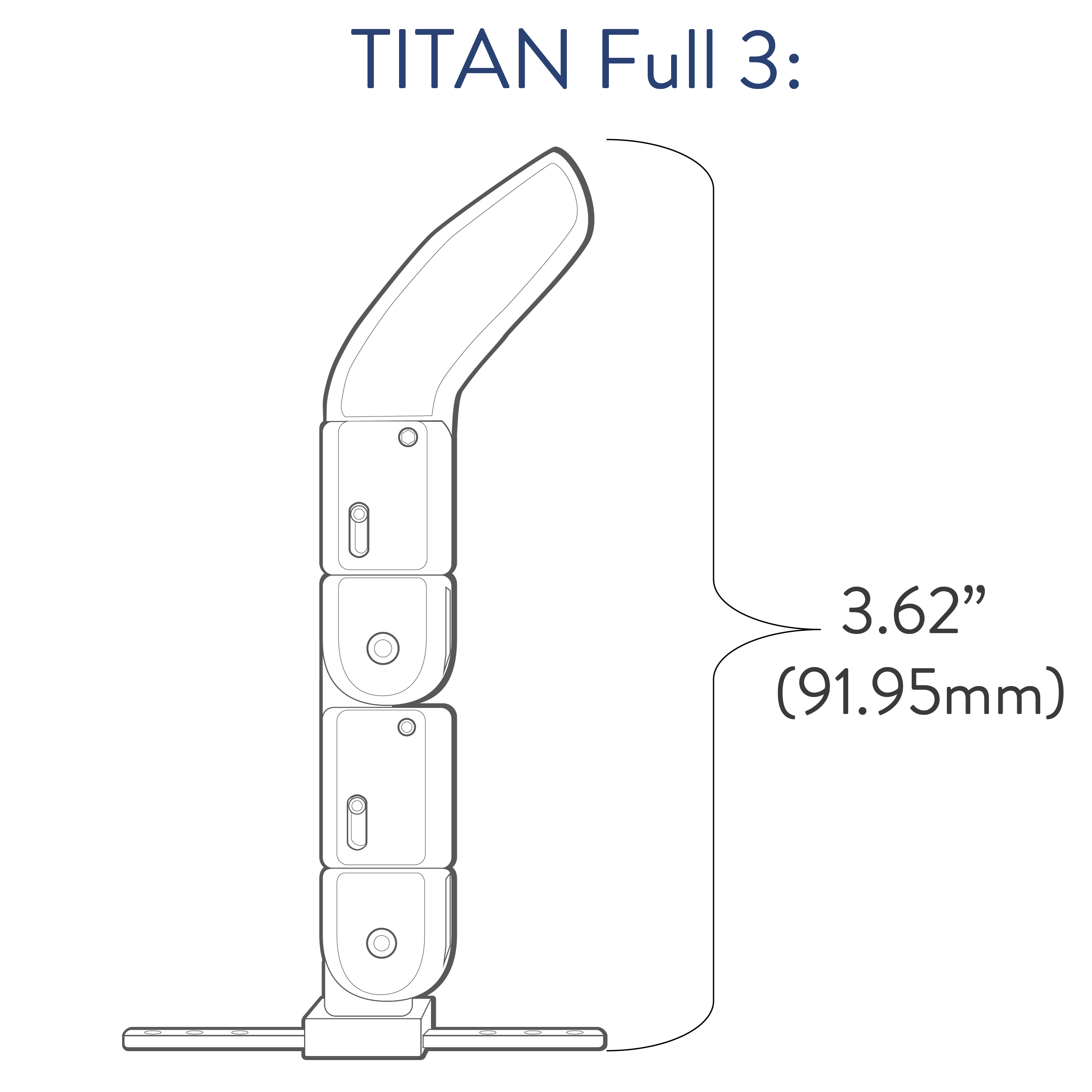 Titan Partial Finger Sizing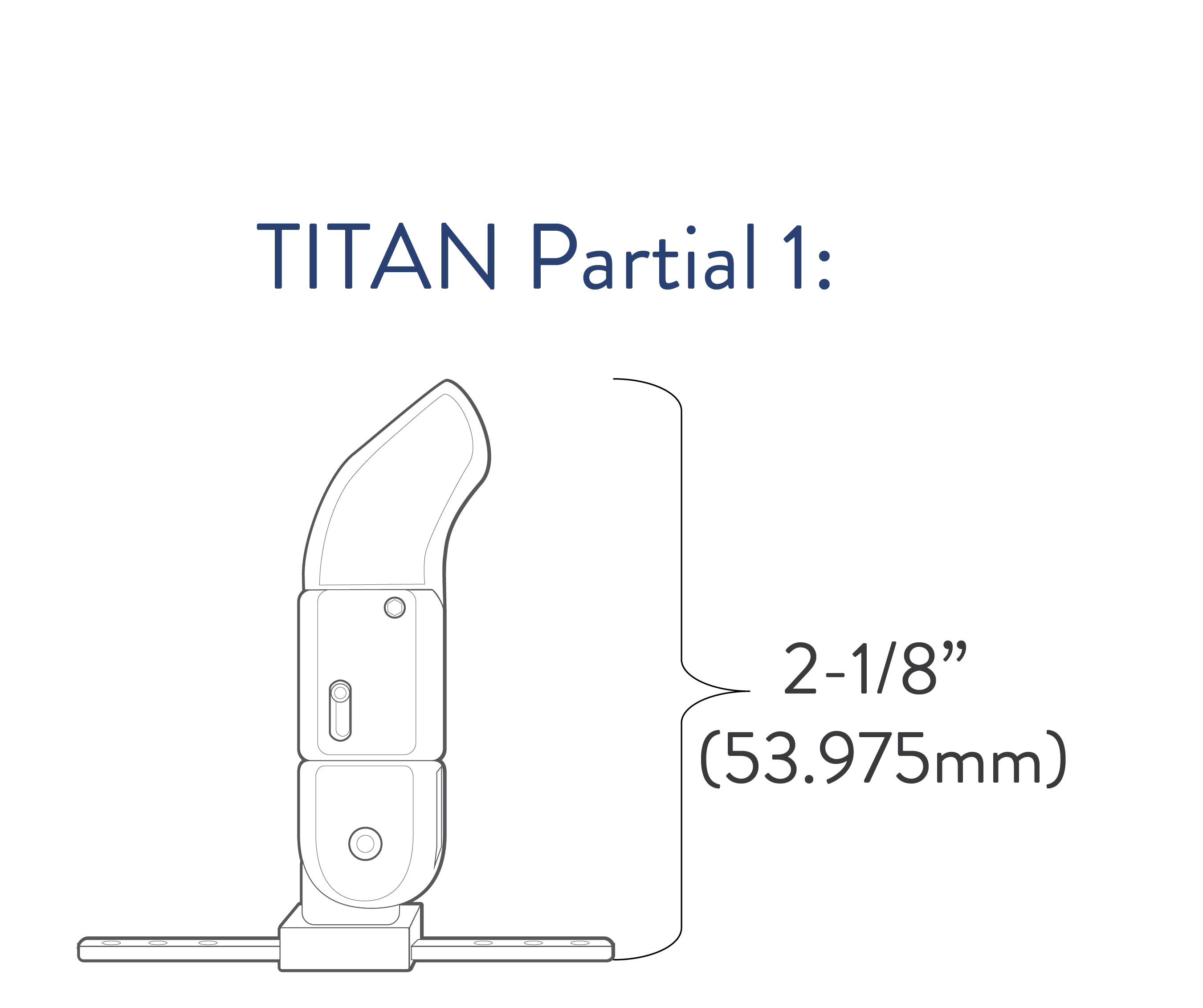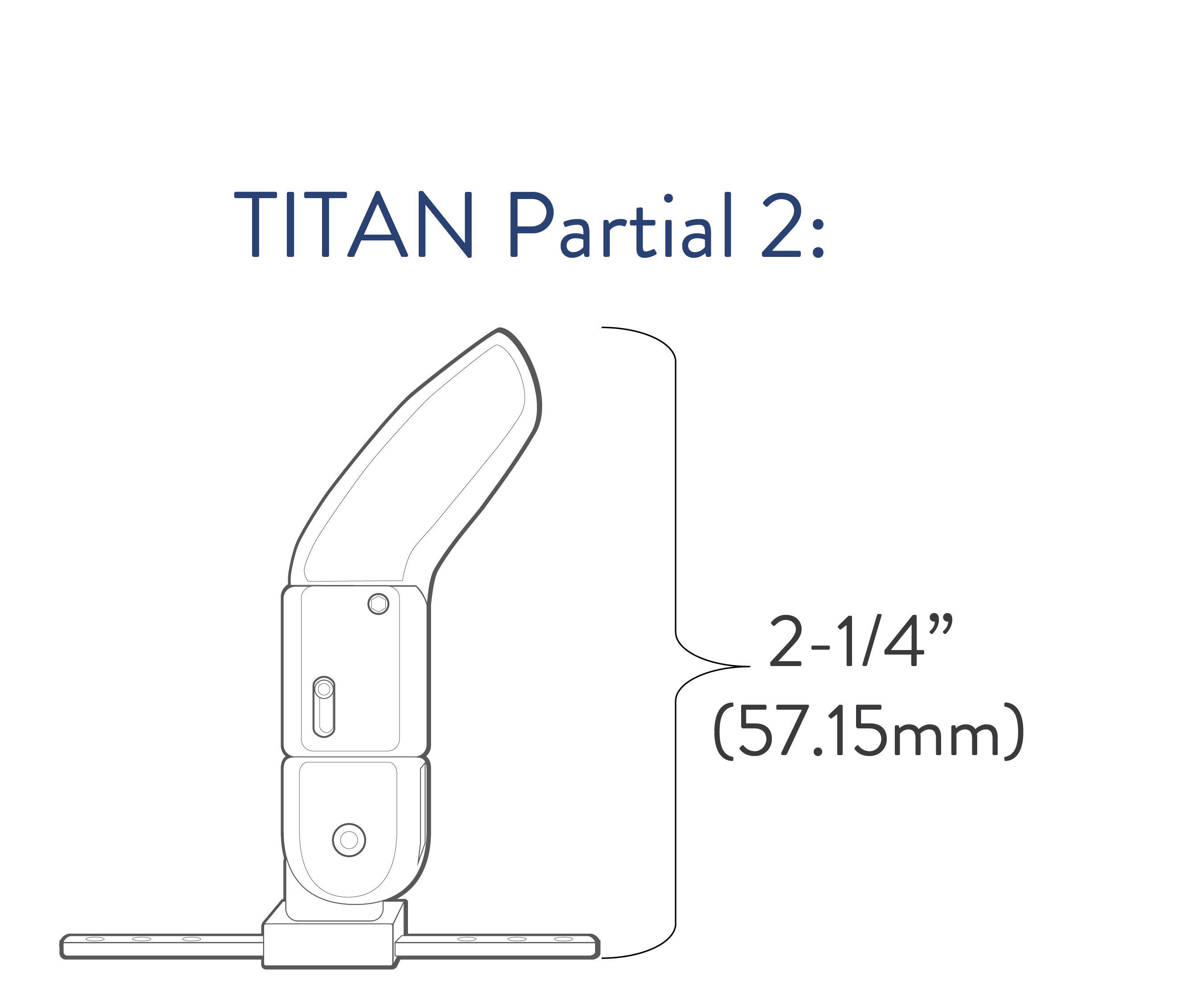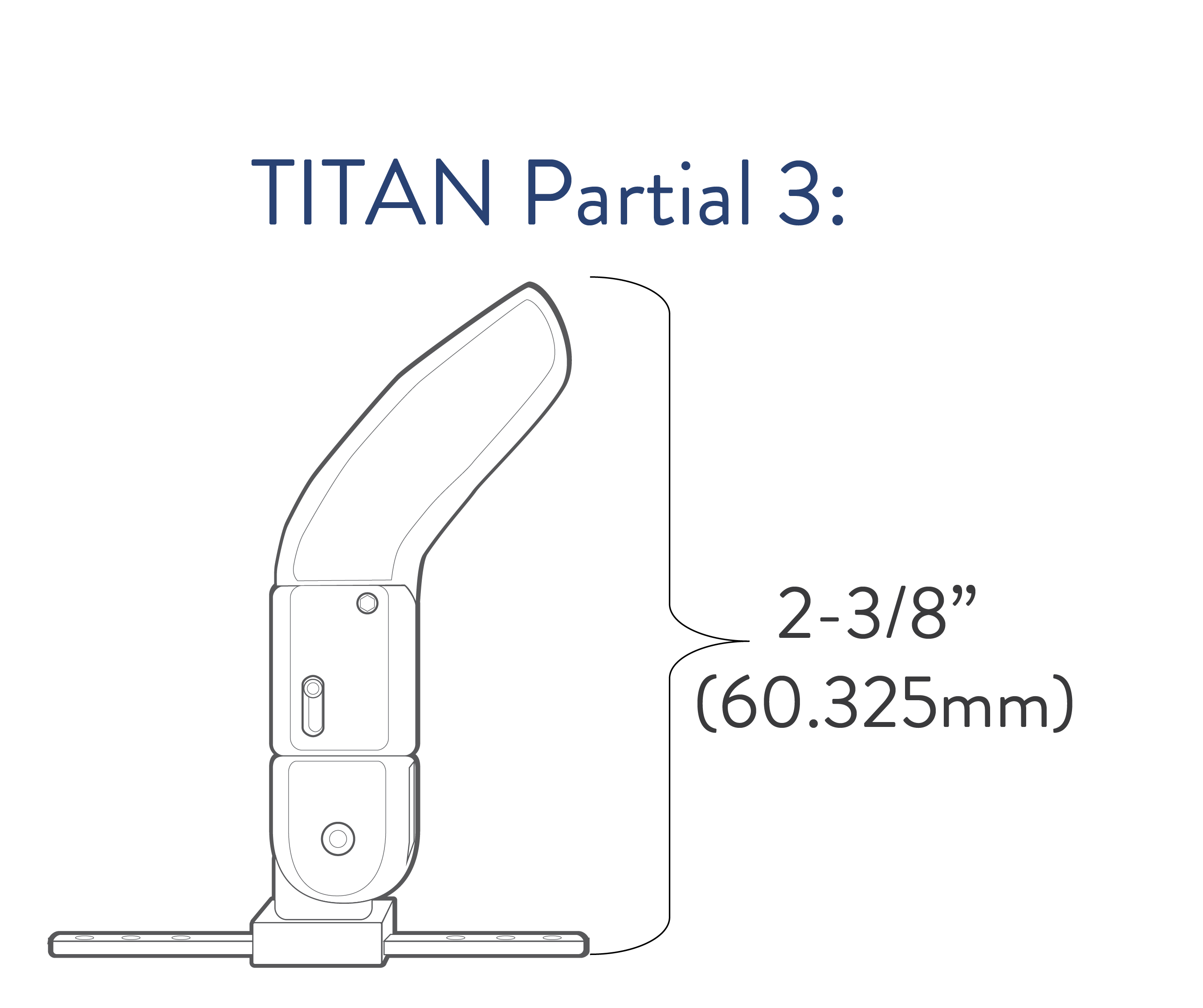 The listing of codes with these products should not be construed as a guarantee for coverage or payment. Ultimate responsibility for the coding of services/products rests with the individual practitioner.