Fingers by Partial Hand Solutions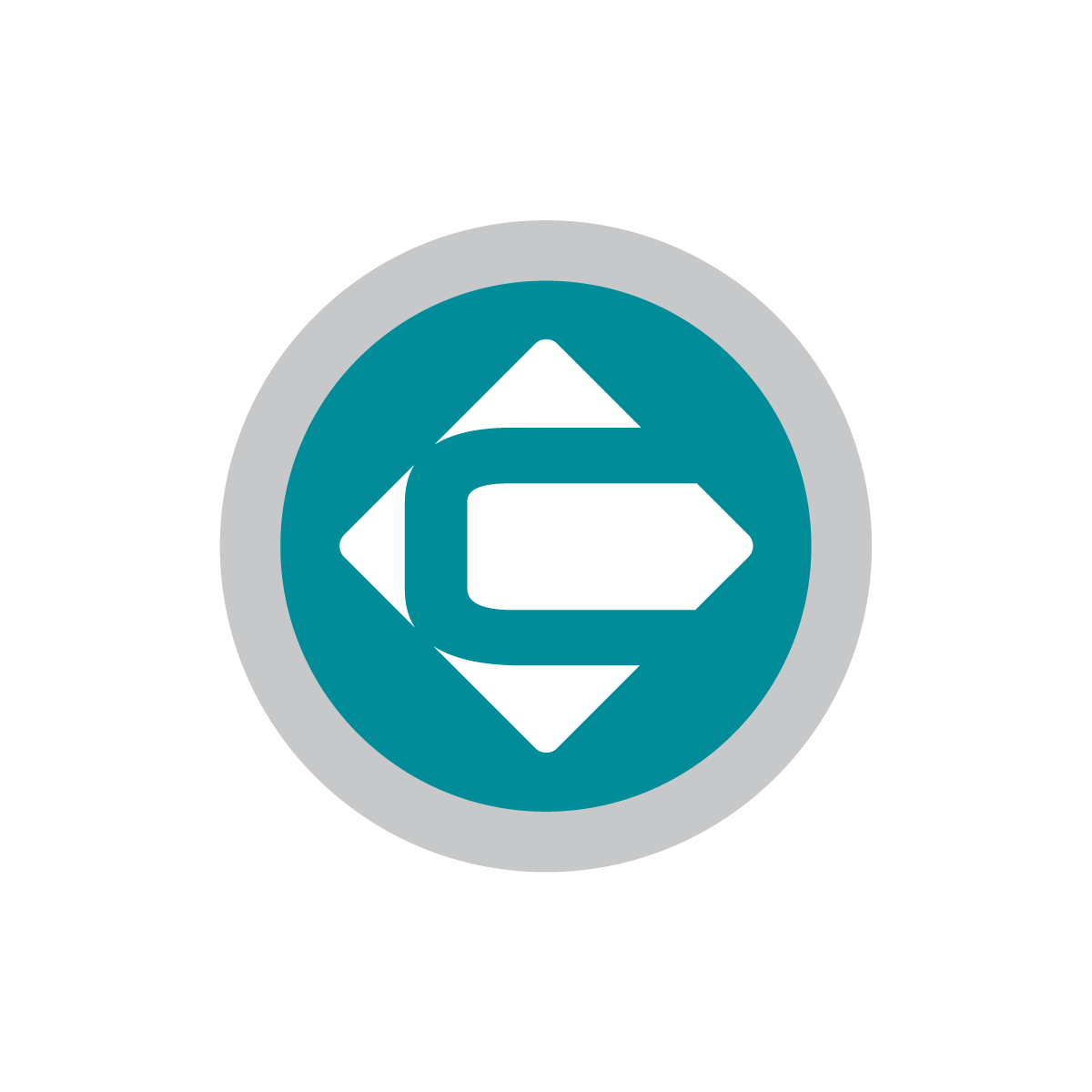 College Park Industries proudly distributes M-Fingers and more! As a prosthetic designer and manufacturer, we are always looking for new ways to help the limb loss community. Partial Hand Solutions aligns with College Park's focus on quality, custom-built products that help patients achieve mobility.
PHS Products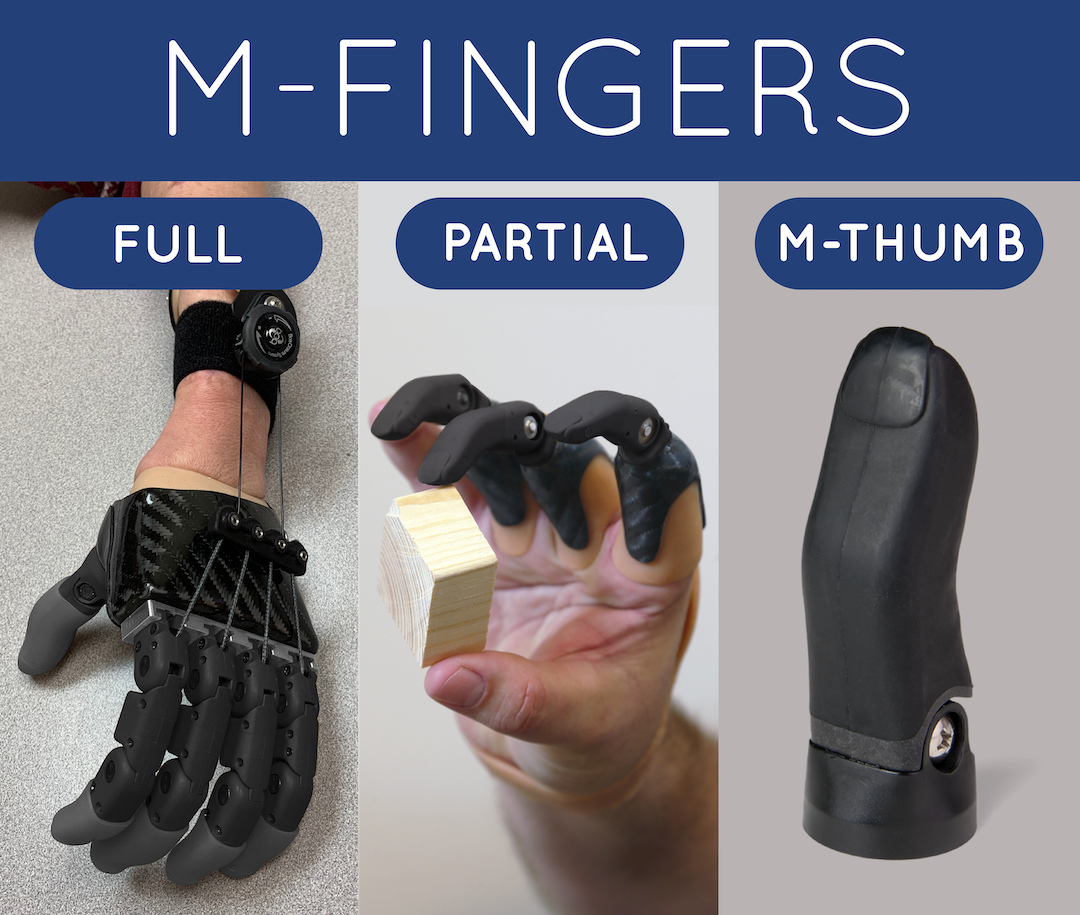 M-Fingers, M-Thumbs, and Partial M-Fingers were designed to be simple to operate and controlled by the user's own motion. This allows the patient to perform tasks with optimized precision. M-Fingers are made with strong, injection-molded composite materials to deliver the durability and longevity needed for daily use.
Pediatric M-Fingers are easy to use and controlled by the child's own movements. This can make the fingers more effective and responsive. They conform around objects to provide a secure grip during daily tasks and play.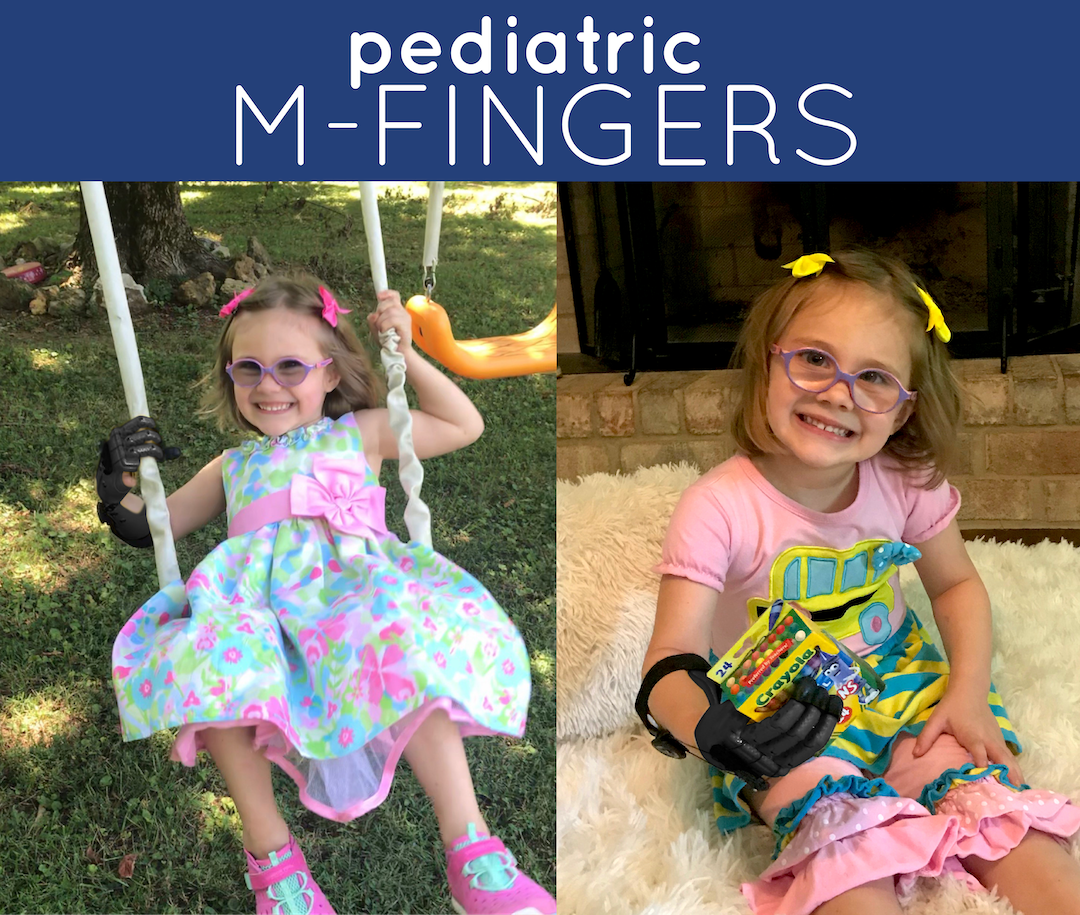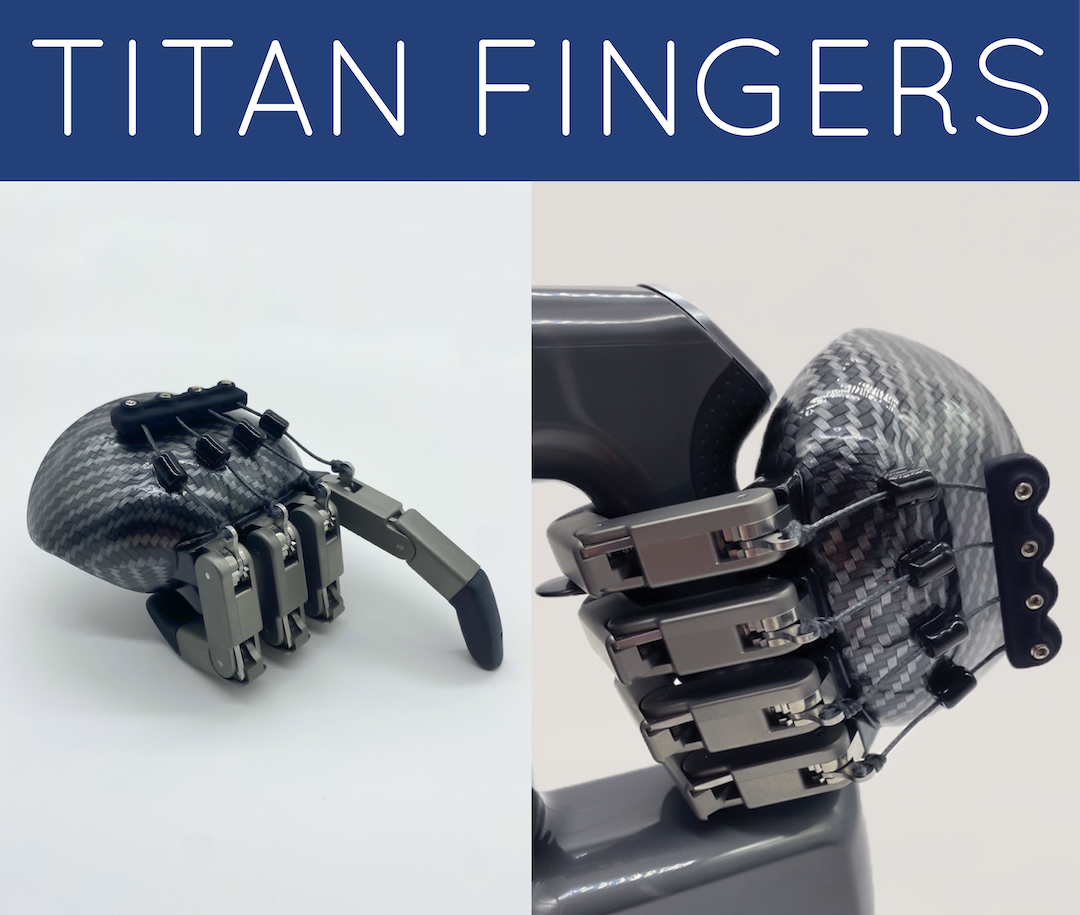 The Titan series was designed to offer increased strength and function. Made of titanium, the Titan is available in full, partial, and thumb options. The full version is called the Titan Flex, which automatically closes onto an object when the lever is activated. This lightweight, durable device can hold 50 lbs. with ease.
The Hold-It was created to allow patients with complete finger amputations or an impaired intact hand the ability to hold tools such as writing implements, eating utensils, and personal care items. The Hold-It easily snaps open and closed, and it can be rotated to accommodate different positions.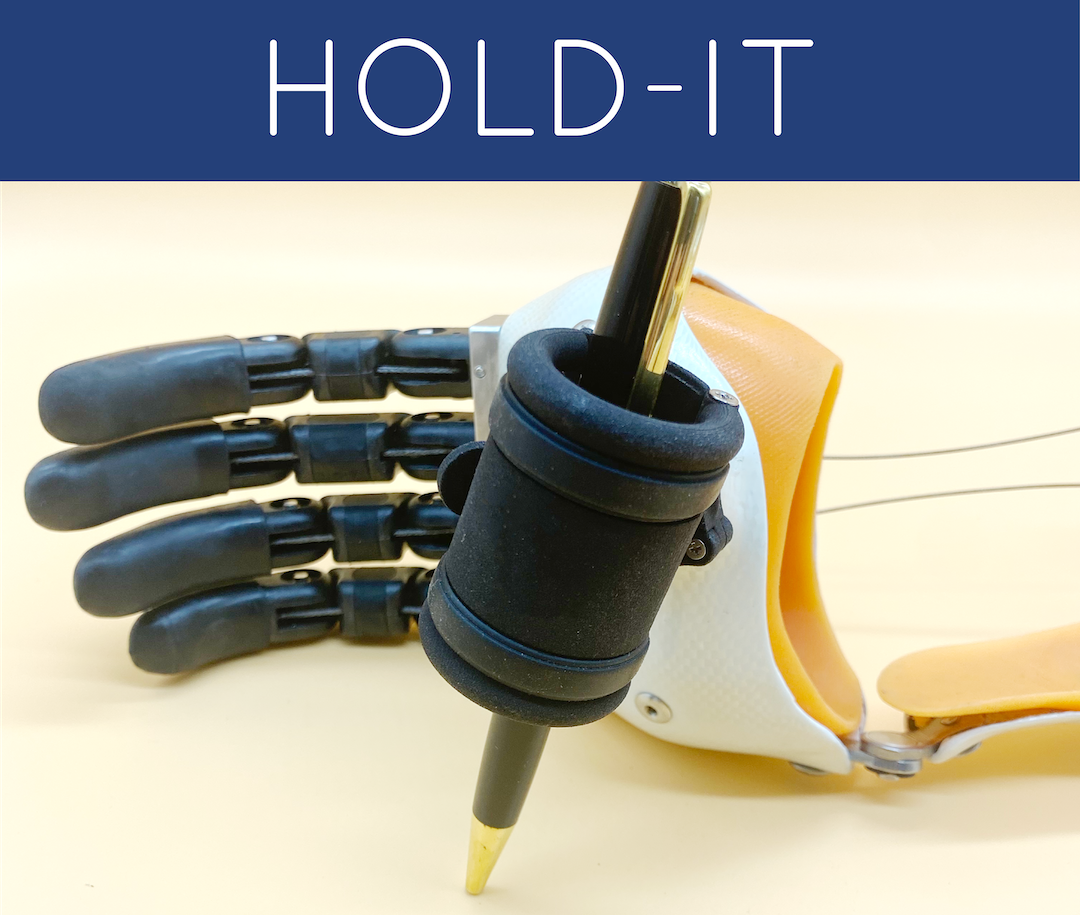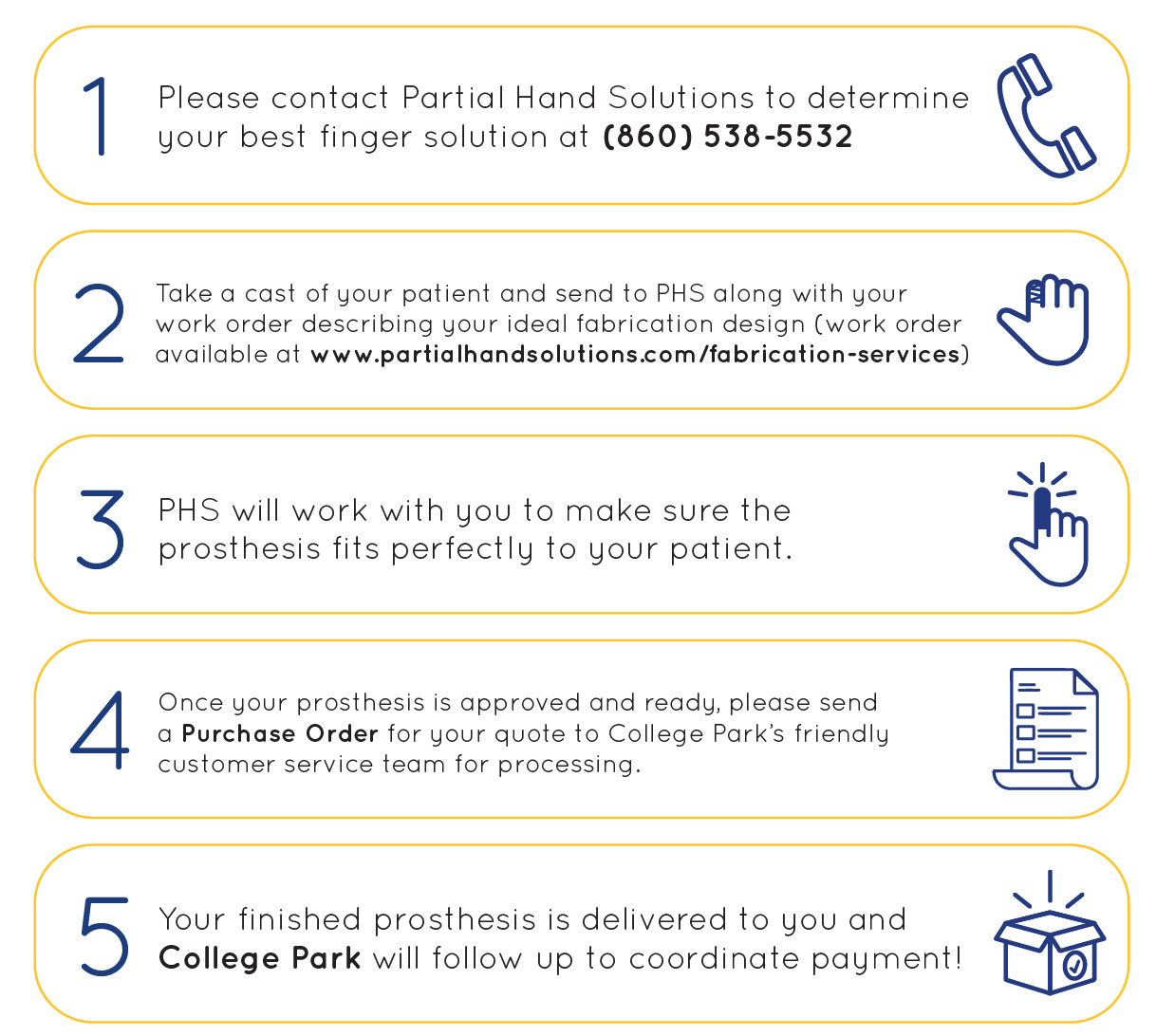 How to Order
Simply contact Partial Hand Solutions to get started! They will work closely with you to determine, customize, and ensure proper fit of the prosthesis. Once your prosthesis is approved and ready, please send your purchase order for your quote to [email protected] for processing. Once your order is shipped, College Park will follow up to coordinate payment.